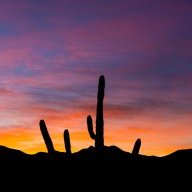 Joined

Apr 22, 2013
Messages

320
Had a few days off and wanted to see Glen Canyon and the surrounding area by Kayak.
Loaded up the Subaru and headed off to Bullfrog, UT for some adventure.
Found some snow on the Bears Ears on the way up which was a bit unexpected!
Weather continued to be a bit stormy as I got closer to the Lake
Found a campsite and decided to wait before taking the kayak on the main channel and just checked out the local side canyons as the breeze was more than I wanted to tackle.
Next day was beautiful! Time to head out!
Stopped at all the small inlets and did some exploring
Looking back toward my first campsite and Bullfrog Bay
Having paddled 16 miles plus 8 miles of hiking I was exhausted! Time to find camp for the night...
Was treated to a beautiful sunset
First time trying a night exposure of a lighted up tent.
Paddling back to the day one campsite I decided to head to Escalante, UT for some adventure.
Found a nice waterfall along the way...
Another storm was kicking up and thought these came out nice just outside Hanksville, UT
Found a nice rainbow on my way to the Escalante campsite as the storm started to clear
Next day I was ready to hike the Dry Forks canyons
As I was about to exit Spooky I noticed I was leaking some water... turns out the tightest section of the canyon ripped off my big bite valve off my Camelbak! Bummer, had to end that hike early. Thankfully Escalante Outfitters hooked me up and I was ready for The Golden Cathedral in Neon Canyon the next day.
Easy crossing of the Escalante river
I was lucky, first person to Golden Cathedral that day. I spent at least and hour enjoying the beauty.
After that it was time to head back to reality....