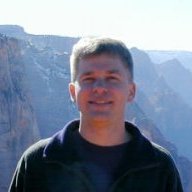 Joined

Mar 28, 2012
Messages

1,919
Hi folks, I own a tent trailer and I thought I'd see about selling it here before wading into the KSL jungle. It is the "6x8 regular" model shown here:
https://www.jumpingjacktrailers.com/check-out-our--tent-trailer-6x8
I bought it new in 2014. It has been in my garage the entire time since then except when we've taken it camping about eight times for a total of less than 30 nights out. It is in very good condition, nothing broken and no major wear that I'm aware of. Comes with a spare tire, interior wooden table, metal outdoor table, a half-bed extension, and a few extras that you would normally have to purchase separately:
rack for holding a cooler
stand for hanging a lantern
The half-bed extension means that you get one twin-sized bed and one full-sized bed inside the tent, so 3 can sleep comfortably without anyone being on the floor. If you want to sleep 4 without anyone being on the floor, you would need a second half-bed extension. The trailer (including tent) weighs about 1250 lbs. In contrast, my 4runner is rated for towing 5000 lbs. This thing pulls real easy. It does not have its own brakes.
Replacement cost is $8000 for the tent + trailer, and would be more with the extras. I am asking $4000. Trailer is located in Salt Lake City. I am happy to post some pictures, but it's just like the web page above.
This thing has been totally great. I bought it because it is essentially zero maintenance, and I wanted to sleep my entire family. I'm selling it because even with the trailer my wife has not fallen in love with camping, and my kids and I mostly just go backpacking now
. It sets up in minutes and is very comfortable, even in wind and rain.
A few videos:
You can even put an ATV or some boats up on top of the trailer when the tent is closed up!