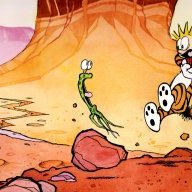 Joined

Mar 31, 2016
Messages

470
A beautiful July 4th ... supposed to be hot & humid at home so off we went to the southern Adirondacks for a trip up along the Kunjamunk ...
the scene just after put-in ... Kunjamunk Bay ... our younger son in our kayak
paddling along the river ....
wildlife along the way ....
obligatory photo of our boats at our lunch stop ...
oh yeah, beaver dams ... did we have beaver dams. And we went over ever single one of them. The nice thing is that their industrious work raises the water level up for some nice paddling.
going over one of the dams on our way back out ...
It was fun way to spend the day. This was our son's first paddle with us (except way back when he was a young lad) .... and outside of some sunburn he said that he'd go paddling with us anytime.