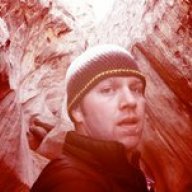 ^^^^^^^^^^^^^^^^^^^^^^^^^^^^^^^^^^^^
Joined

Jan 18, 2012
Messages

464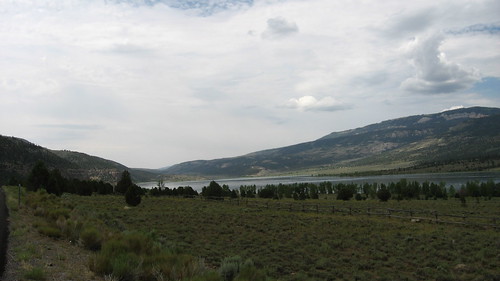 Had a wonderful over-night trip to Joes Valley area. We (
Alene
, Caiden,
Pinecone
,
Summit
and their children) left Saturday morning and arrive down there around 1 or 2pm?? Anyway, our plan was meet up with
fouristhenewone
and Annie and just hang out at the lake all day (no hiking).
Alene
is due to have the baby in a couple of weeks and she wanted a chance to just relax and soak in this beautiful reservoir.
Our campsite was located West and up above the reservoir off the Orangevale road. When we arrived to the area, we found what we thought were
fouristhenewone
's and Annie's tent, but to be sure we checked the garbage bag to find out what kind of Beer they were drinking (it was theirs). We set up our tents, then headed down to the lake and found them very quickly.
It was a great time, just relaxing in the water. We brought the raft my grandpa gave us and floated around in that for a while. Later in the day Summit,
fouristhenewone
, Caiden and I drove down to the rock cliffs which were fun to jump off of. I wanted to challenge Caiden a bit and see how high up he was willing to go to jump. He did an awesome job. However, I wasn't the only one doing the challenging.
fouristhenewone
and Summit decided to climb up behind the jumping rock and test out the bigger cliff that wasn't jumped off of often. After
Summit
and
fouristhenewone
had done it a few times, they finally coaxed me up there. The whole way I kept telling them I wasn't going to do it. I totally didn't want to, but by the time I got up there I had no choice. It really didn't look as bad once you were up there though. I went ahead and gave it a go and had fun with it. I was pissed though that I didn't have Caiden film it, so I went back the next day and had Alene film it. So, the challenge went through and I lived up to it. I'm pretty sure I've never jumped from that high.
Anyway, toward the end of the day rain clouds began to form and so we packed up quickly and booked it back to our campsite just as the rain started coming down (our rain fly wasn't on yet). The rain went away later on and it made for a nice and cool evening.
The next day we went back and did a bit more swimming and jumping of course. Of course, the day got worse as we
came home to a flooded basement
, but that's life I guess. Here are some pictures and video clips of the trip:
Our blurry campsite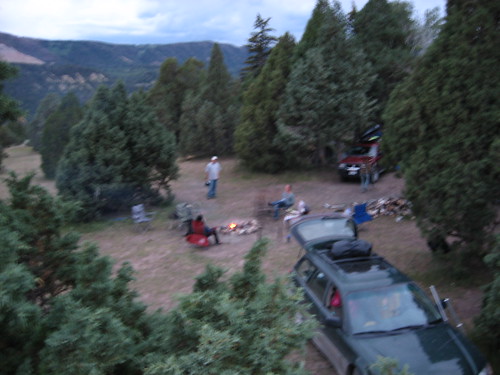 Other campsite pics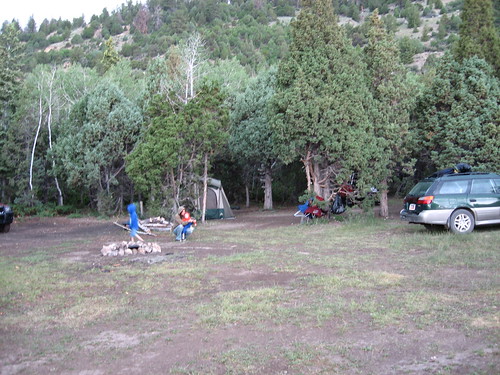 View looking away from our campsite
https://flic.kr/p/2688640255
fouristhenewone
gathering firewood for us
https://flic.kr/p/2688609257
Rafting it up
Caiden is very tan this summer
Bowen spent most of the day throwing rocks into the water and clapping for himself
https://flic.kr/p/2688699095
Ash (
fouristhenewone
and Annie's dog) assumed we brought this blanket down for him to rest on (he was right). Both of their dogs were so good.
Summit's
big cliff jump
https://flic.kr/p/2688598347
He gives it 2 thumbs up
fouristhenewone
's big cliff jump
https://flic.kr/p/2689496664
Another one of
fouristhenewone
jumping above me
https://flic.kr/p/2688673163
Caiden's biggest jump on Saturday (I get him to jump even higher on Sunday)
https://flic.kr/p/2689505158
Joes Valley reservoir on Sunday morning (not a single boat out there)
https://flic.kr/p/2689467468
I've still got hands (even though I'm phat)
https://flic.kr/p/2688659983
Alene
and her beautiful big belly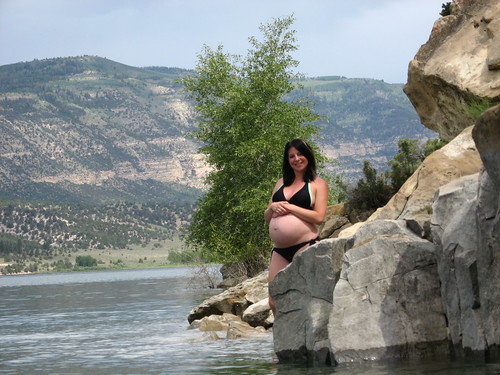 Caiden mid-air
Caiden's biggest jump yet. He was seriously brave to try this
https://flic.kr/p/2689483234
Pinecone's
jump
https://flic.kr/p/2688661179
I finally did it
https://flic.kr/p/2688736359
Caiden jumping above me
https://flic.kr/p/2688742169
Me and Caiden tandem jumping
https://flic.kr/p/2688751267
THE SHARK IS ALIVE!!!
https://flic.kr/p/2688722141