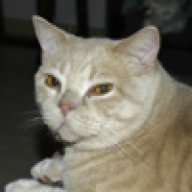 Joined

May 29, 2013
Messages

136
Trip Reports

46
Likes

499
Not to cause confusion.... this is not Wyoming!
The Moab area has its own "Jackson Hole" named after a John Jackson, an early pioneer cattleman. Actually it is a rincon of the Colorado River. And its most important feature is rock redness. At least partially.
Lets start im Moab. Kane Creek Blvd on the south bank of the Colorado River, later the name changes to Kane Springs Road. Pavement ends earlier and the road up to Hurrah Pass is no longer a graveled one. Simply dirt and some minor rocks.
After driving over the summit the trail is named Lockhart Basin Rd and we will use it to travel down the western slopes of Hurrah Pass. After a little less than 3 miles from the summit the trail crosses a shallow wash (12S 0617875, 4258725) The main trail goes straight, the right one into the wash leads to Jackson Hole.
Years ago a so called "Camelot Adventure Lodge" had some buildings down there and at first it looks like that the trail ends there, but there is a detour to circumvent this private property. After taht you can't go wrong, there is only one trail.
Therefore it is not necessary to bore you with a trail description for this easy stretch. You have co come back the same way.
The landscape is impressive! Red, dark red and brown hues are mixed together, green is sparse. (Except on the Colorado River bank, wher the trail ends.) A number of pictures:
Jackson Hole Trail - Hurrah Pass in a distance
Anticline Overlook high above on top of the cliffs
Rocks, simply rocks!
The real Jackson Hole - a rincon
There must be a faint trail around the mesa in the middle. We tied it a short distance with our Hummer H3, but did not the whole thing.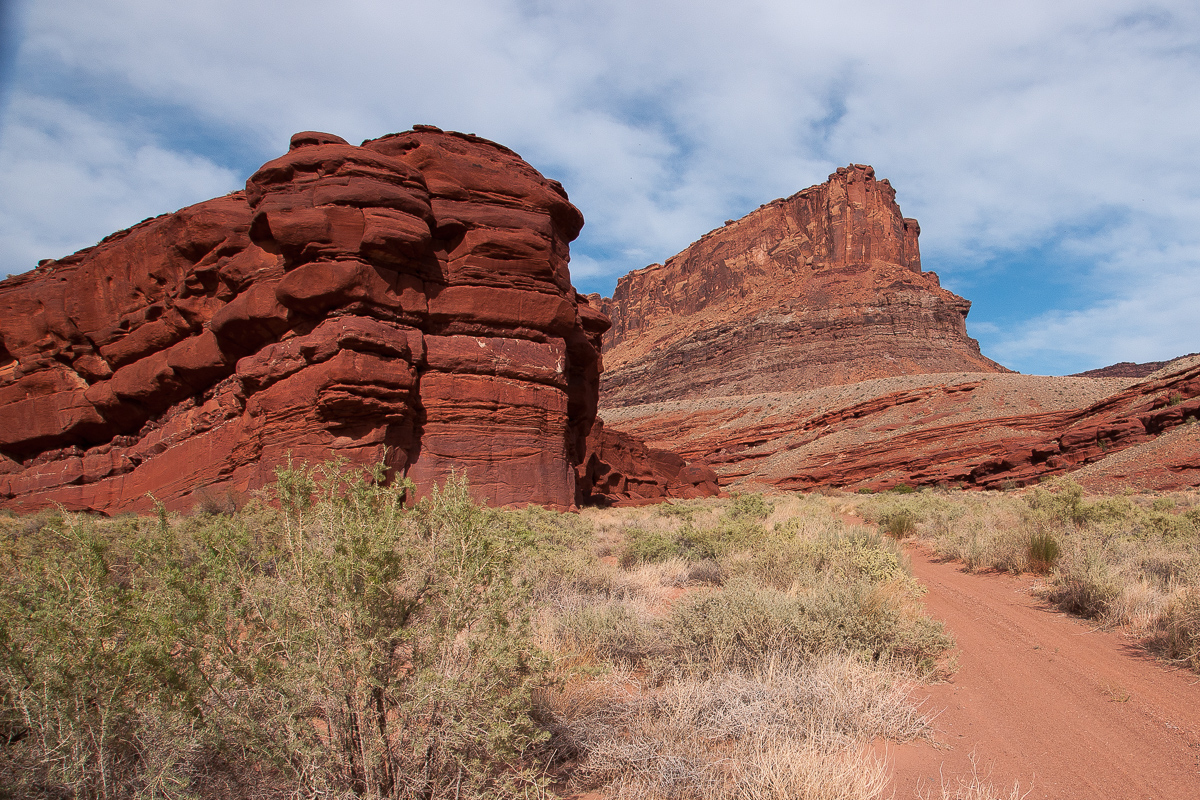 One of the legs of the circumventing trail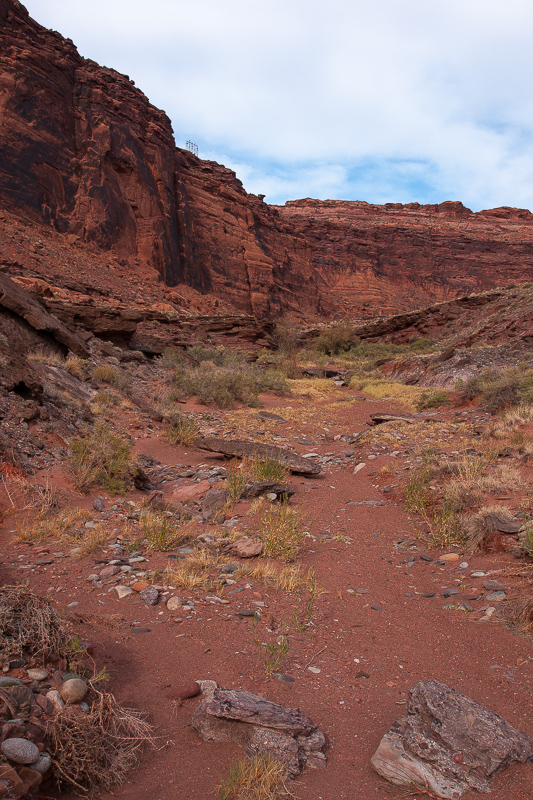 Circumventing trail and a power pole on the brink of Amasa Back. The transmission line powers Potash Mine.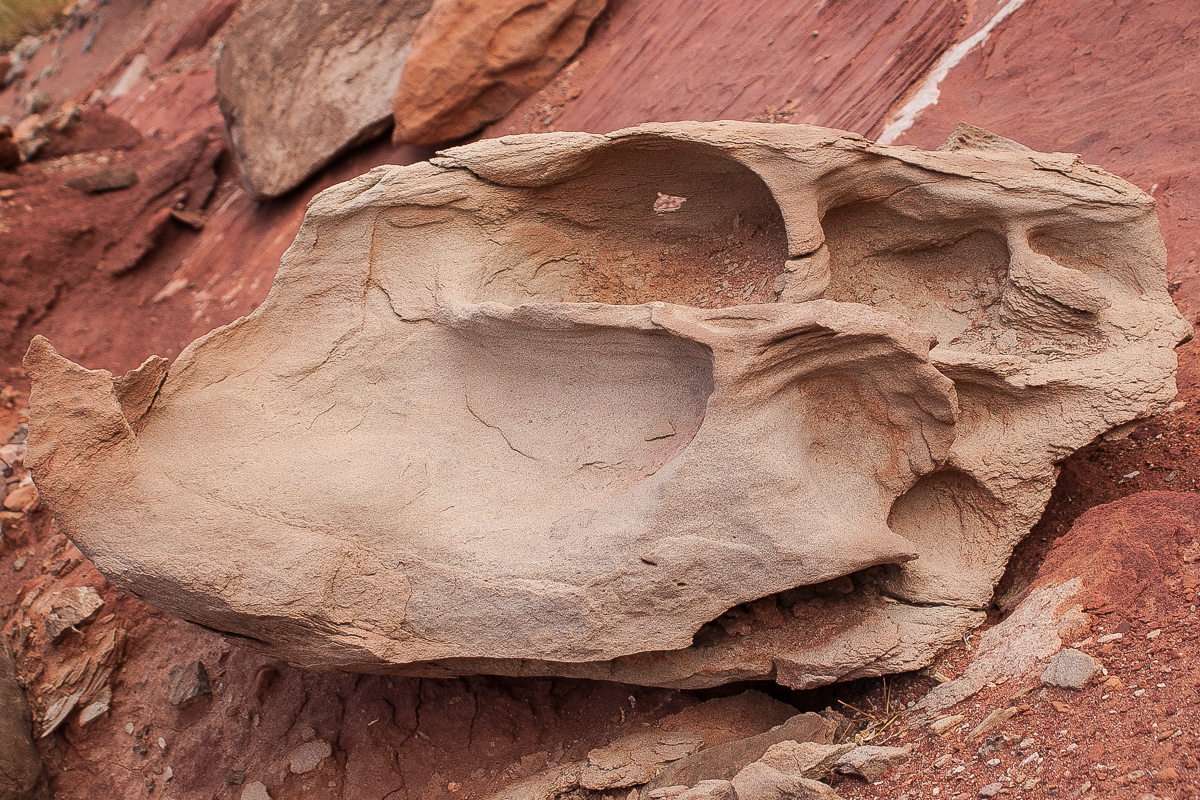 A rock with a hole
The helmet
Aliens?

Featured image for home page: