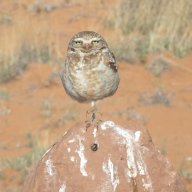 Joined

Jan 29, 2014
Messages

236
I'm sure that we all have a story of a good trip gone bad. Whether it be getting stuck in the mud, wind blew your tent away or squirrels ate your lunch. Here is my story... I hope I'm not the only one...
Last May my son and I headed down to Coyote Gulch with a couple friends. I had to work that day on top a violin, piano, and guitar recital my kids were doing. It was 9:00 P.M. before we headed out on our 9 hour drive. We ended up getting to Devil"s Playground about the time the sun was coming up. Met up with the other half of our group and headed right for the gulch ( No time to sleep we had country to see.)
We headed down 40 Mile Ridge Road witch seemed to go on forever. Not sure if it was the previous nine hours in the car that made it seem longer? We finally arrived at the water tank loaded our packs and headed out. We dropped in at Jacob Hambin Arch. I will say that I hike with my teen-aged son and he's crazy hungry all the time. So my pack is loaded heavy with snack food. In fact a gallon sized bag of granola bars, trail mix and the like.
Tents up, day packs loaded and off we go exploring. We headed down the canyon to see Natural Bridge. This was my first time in the gulch. It really is one of the most beautiful placed I have ever been. Well after a hundred or so pictures and a few hours later we made it back to our camp site for the night. This is where it all goes south.
Apparently the sand bar under the alcove is crawling with squirrels. These aren't your average run of the mill squirrels these fat bastards look like they have been juicing for years. All of our packs had been raided by the spawn of Satan. Remember that gallon sized bag full of snacks that I mentioned. Well it was gone all gone. What the squirrels weren't chewing up or hiding. The crows were hauling off. So that night for dinner we had a oatmeal and half of a mountain house beef stew that a squirrel was nice enough to share with me.
You might be thinking that this is pretty funny but wait it gets better. On our way out I got to thinking witch pocket did I put my keys in? That's when the panic set in. You see I remembered where I stashed my keys. I put them in that damn gallon bag of snacks for safe keeping. My reason for doing this was so I would not drop them in the sand when unloading my tent and other gear. I now use a caribiner for my keys. (What a jackass.) They were gone.
When we got back to the car (of coarse it wasn't locked I live in Idaho) I tore it a part hoping to find another key. No such luck... I called my mechanic friend back home. He help me trough some back country mechanics. We hot wired the car but the anti-theft system would only let it run for a few seconds or so. The thought of paying a locksmith scared the crap out of me. It was the weekend so having a key sent overnight to the small town of Escalante wasn't gonna work either. Lucky for me we had drove separate. So off to find a new ignition switch. Escalante- nope, Panguich- nope, Beaver- Yes. 8 hours or so round trip to beaver and $350.00 later we headed out to hike Peek a Boo, Spooky, Brimstone.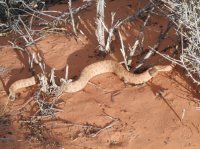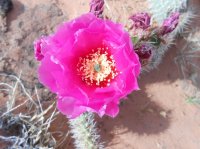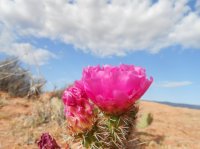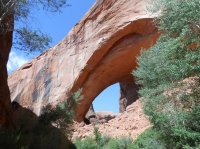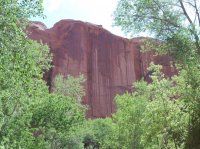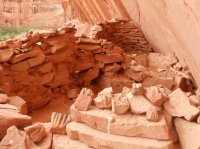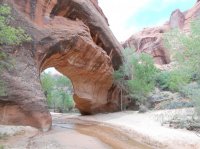 I can't wait to go back. With a spare set of keys of course.
Last edited: