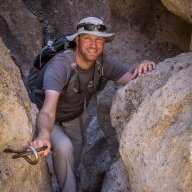 Joined

Jan 17, 2012
Messages

3,398
They are already tearing up the roads on BLM and National Forest Lands, so why not have them tear up the roads in National Parks, too...
https://lymanforutah.com/its-time-t...-services-arbitrary-ban-on-street-legal-ohvs/
Last week I sent a letter to Deparment of Interior Secretary Bernhardt asking him to issue a Secretarial Order to remove the National Park Service's ban on street-legal OHVs. Just last week, Secretary Bernhardt issued a similar Secretarial Order to allow e-bikes in National Parks. Much of the reasoning for allowing electric bikes applies equally to OHVs:

Both forms of recreation increase access to those facing limitations stemming from age, illness, disability or fitness.
Both forms of recreation face uncertainty about their regulatory status, which has led Federal land management agencies to impose restrictive access policies that are inconsistent with State and local regulations.

The Secretarial Order states that E-bikes shall be allowed where other types of bicycles are allowed. This is the same reasonable request that I am making along with some of Utah's leading advocates for expanding off-road access including

UTV Utah

and Utah OHV Advocates: We believe that street-legal OHVs should be allowed where other types of vehicles are allowed. In most cases this will involve allowing street-legal OHVs to drive on paved roads to trail heads or on the state highways that pass through parks.

While our request is reasonable, the justification used by the National Park Service for the ban is discriminatory, arbitrary, and capricious.