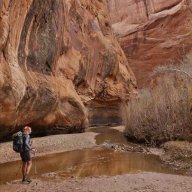 Joined

Jan 4, 2015
Messages

2,787
Sounds like the Interagency Grizzly Bear Committee is establishing a science committee for the Bitterroot region. This is predicated on the continued expansion of grizzly habitat recently, and they anticipate that grizzlies will re-establish a population in the Bitterroots sooner rather than later. Some very interesting stuff in this article - probably worth a read!
I just wonder how long it's going to be before grizzlies make the jump across the Red Desert down into the Uintas or the Medicine Bow - or if that's even possible.
More grizzly bear sightings south of Missoula means federal and state agencies and residents of the Bitterroot region need to do more to prepare for a resident grizzly population.
www.kpax.com