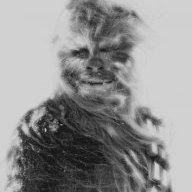 Joined

Aug 9, 2013
Messages

33
The last pack that I owned was a small external frame pack I used as a scout. I am now a little overwhelmed by the selection available. I am hoping to get some opinions and advice on where to invest my money. I have been looking at some packs, like the clik brand, that can carry my camera gear as well as my hiking gear, but I am wondering if it is better to get just a pack and find a separate way to carry my camera gear?
I have been into a couple of shops here in the Ogden area, and have found some basic packs I like, but also would like advice on this side as well, like what is comfortable when loaded, what lasts and what tears and falls apart? One I have thought about is, as I remember it, the scout brand that is carried at recreation outlet, any tips on this?
I have an older Pentax ist D, and love it, but want to upgrade soon to the K 30. I have 4 lenses and various filters, cards, flash, and other accessories like a tri-pod I would like to take with me. So I guess the area that I need the most advice is how should I carry my photography gear, in a special pack like the Clik Obscura, or grab a nice pack and use a chest type carrier for my camera gear?
Any and all advice and opinions are welcome. Thanks!
p.s. attached are a couple of shots from day trips from my portfolio, you can give advice on them too, like "you stink, or better luck next time" lol One is from Snow Canyon in southern Utah and the other is Kenai Lake in Alaska.