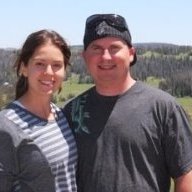 Joined

Dec 11, 2013
Messages

2,140
I picked up a 6d today to add to my arsenal. I've shot video with a 6d before, and I didn't fall in love. The price is cheap enough that it'll hold me over for a while. The full frame sensor really helps with DOF, wide angles (VERY important to me), and low noise (also very important to me).
I unboxed it, popped a memory card in, charged it, and headed to film. I haven't even begun to adjust stuff in the menus yet. Although it's missing a ton of features I'd love like a moire filter, flippy, touchy screen, I don't want the mirror, and i want wifi that actually works in video mode (GoPro figured it out, but Canon hasn't figured it out yet), I'm pretty happy with the video it produces. Sure, there are sharper bodies out there, and I plan on getting an a7s mkII once it comes out (if the rumors are true), but for now this will do just fine.
Shot with a 6D, EF16-35 f2.8 lens (I'm absolutely loving this lens on this camera), and a gorrilapod tripod.
I was going for a more cinematic look, but I have a lot to learn about color correction. I think it looks a little washed out. Before color correction the colors were a lot more vibrant.
And I really dig the pics it takes. I shoot in raw and jpeg, but this jpeg right put of the camera looked great to me.