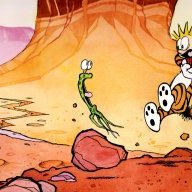 Joined

Mar 31, 2016
Messages

808
Today's forecast called for sunny skies, warm & somewhat humid, and no rain for a change of pace. So we decided to canoe on the West Branch of the Sacandaga River. I had canoed this a month ago and the water level was very low, lowest I had ever seen. Well now the water is higher than we've ever paddled in, probably risen a good two feet or more. The current was really moving along too so our ride back to the canoe launch was fairly quick.
Starting out … usually the pickerel weed sticks out of the water much higher than this
Reflections were great
this reminded us of the bear grass we saw in Glacier NP
paddling against the current and sometimes a breeze.
last time through here the water was so shallow that I scraped bottom a couple times.
heading back with the current
Followed this little side channel for a ways. Usually it's blocked by a foot high beaver dam. No dam there today!
paddled into this small flooded area, water was a good 2 to 3 feet deep in there.
The breeze kept us cool during the paddle. No wildlife other than lots of songbirds.