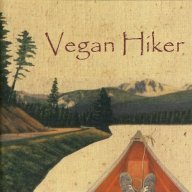 Joined

Jul 5, 2014
Messages

2,099
I know most of you routinely put in long hours behind the wheel to get to your hiking destinations. I frequently put in 5-8 hour drives for long weekend trips, but here's my predicament... next month I have a 7 day slot to backpack and I'm tinkering with the idea of doing a 13 hour drive to Nova Scotia (13 hrs not counting stops). I'm a little afraid that i'll end up regretting the long drive, especially since i'll be solo and won't be able to split the driving with anyone. Also with 1.5 days driving at each end of the trip i'll only be getting 4 days of backpacking in, which i guess is fine since that's how long the loop I want to do takes.

So i'm wondering what everyone else's driving tolerances are. I've always felt that 8-9 hours was sort of the end of my threshold. Would you guys spend 14 or so hours in a car each direction for a 4 day trip? Am I being a baby or just sane for having this trepidation?

And I'm only talking about driving here, flying is a whole other story.
Last edited: