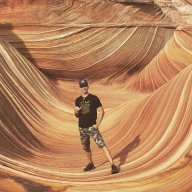 Joined

Aug 20, 2016
Messages

49
Hi all,
I first found this site for the backpacking trip reports, and have observed that many if not most of you live in Utah as well as the SLC area. My wife has a potential job promotion in the works that would require a relocation to SLC, potentially near Sandy UT. I have visited SLC a few times, more so simply passing through on my way south to the Moab area, which I will be visiting again here in February. I have lived in Missoula MT for the past 10 years and love it very much. The access to all the recreation and wilderness, decent population size (~70k people), and the semi-liberal and "active" mindset of Missoula have made me really fall in love with the place. An ever rising cost of living, low and stagnant wages, and growing pains of people continuously moving into a city with little more room to grow outwards are some of Missoula's drawbacks.
Some things I would love to learn and hear opinions on from you guys are:
-Do you feel too crowded in the SLC area? (The too many people sort of feel. I grew up in the Seattle area and would never move back today.)
-Does the standard cost of living to general wages seem fairly even? I work as a personal trainer so my profession can transfer pretty easily, and we would be moving for a potentially decent pay raise for the wife.
-As far as wilderness and mountainous areas to go do backpacking trips in, it seems as though the Uintas are the closest place to access? Do you find them to be really heavily used, or able to find solitude if need be?
-Are there particular things that you LOVE or HATE about living in Utah? Being an avid micro beer fan, I know Utah has some odd laws in regards to alcohol percentages and whatnot, any clarification would be appreciated.
Thanks everyone and look forward to your responses!