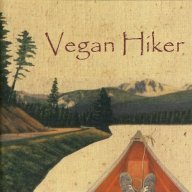 Joined

Jul 5, 2014
Messages

2,099
I'm sure many of you can relate to this...
Wife falls asleep early... you start thinking about an upcoming trip... and before you know it, you're laying in bed with maps unfurled, a stack of guidebooks on your night stand, and you start rummaging through old BCP trip reports and googling strange things like whether that bizarre sounding Grill slash Campground in Hanksville has showers.
I don't recall exactly what I was googling, but in my searching tonight, I came across a trip report of some guy taking a driving/hiking trip in southern Utah. Why am I posting this? Because the trip report was written by Neil Peart!!! The drummer from Rush, and one of the greatest drummers to ever walk this planet.
I've always been a huge Rush fan. Neil Peart is hands down my favorite drummer and they are one of the best bands I've ever seen live.
For those of you that could care less about Rush, I apologize if you spent time reading this. But for anyone else that's a Rush fan, I thought you might get a kick out of his trip report.
http://www.neilpeart.net/index.php/space-for-news-items/november-2013-angels-landing/
Last edited: