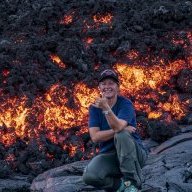 Joined

Jan 19, 2012
Messages

4,070
It seems this year I'm heading quite a few times to Yellowstone.
I just decided to do another trip of intense hiking in mid-August before heading back in September again.
All hikes will be day hikes, usually 10-15 miles a day, as this is what I normally hike on average. I often do long hikes that are usually 20-25 miles so I should be okay with my mileage goal to hit 100 miles in a week again.
I have a base camp at Madison and will cover a lot of the trails in the nearby and within an hour drive. Since it was a last minute decision there weren't many camping options left for this peak season.
Trails include:
Sentinal Meadows/Fairy Falls Loop (have to hike it again)
Shoshone Geyser Basin
Purple Mountain and Monument Geyer Basin
Mount Washburn
Garnet Hill Loop Trail
Lava Creek Trail
Mary Mountain Lake to Mary Lake
Cygnet Lake and Ice Lake Hellroaring Creek
Mallard Lake Loop
I hiked the park intensively last year and already did Sepulcher Mountain, Avalanche Peak, Bunsen Peak and Osprey Falls, Beaver Ponds and many other trails, so this year I focus on new trails.
Originally I wanted to do Mt. Holmes as an overnighter, but I guess the trailhead is still not accessible because of the construction. Does anyone have information?
Since I do not have a shuttle, I'll do Mary Mountain trail only to Mary Lake and then turn around.
I purposely left the Lamar Valley trails out this time as this will be hiking adventure number three next year. The same for the Southeast side including Pelican Valley, Heart Lake area and further south.
Any thoughts and suggestions?
I guess on most of these trails I shouldn't have any issues with crowds
Sepulcher Mountain last year