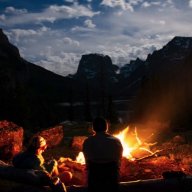 Joined

May 3, 2018
Messages

290
Hello all,
I had some time for a nice day hike and physical conditioner the other day. Loaded up my backpack full of my old and (new) backpacking gear. Minus food of course. In order to get my backpacking legs back. I actually felt really good the whole hike and was able to keep a great pace through most of it (thanks gym membership!) I can see me starting to eat it though once I get to higher elevations and higher gains but for march this is a better starting point than last year as the snow is melting a lot quicker and the central and lower north cascade snow pack is 20-30% below average. Which will probably cause an early fire season, I hope it doesn't... But we've already had 44 brush fires on the west side of the cascades and with march supposedly being one of the "rainy" months - that is not a good sign.
Lake 22 is a crowded zoo hike, the scenery is pretty decent. Lots of old growths. I went midday friday and there were only 8 cars in the lot, normally it's so packed it's lined up out on the freeway so I got lucky. It is only 5.4ish round trip (miles) and 1300 ft gain but it is a good start to get in shape. Snow was intermittent until the lakes saddle where it was a solid 2-3 feet. The spring birds were singing and I felt good. The lake is still pretty frozen but it looked cool. On the way back down I heard some thunder off toward the Gothic basin area. Waterfalls were flowing HARD as well.
STEEP
Thunder and storms off towards big four and gothic basin.
Liberty Mountain
Lake 22 panorama