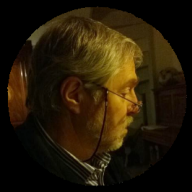 Joined

Nov 11, 2014
Messages

335
The Portal Trail is best known as a biking trail, but it is a great hike too!
The trailhead is about opposite the Moab Rim trail at the other side of the Colorado.
Photographing an Echinocereus (Hedgehog) with nice flowers at the start of the trail
More flowers when hiking up along the sometimes steep trail
Continiously great views along the trail
Reaching the Overview with the giant Pothole!
More wide views when going down again
There is a spot that some might find a bit tricky, negotiating under an overhang along a moderately exposed slope
There is a clear warning at a very dangerous spot for Mountain Bikers!!!
Back down at the tarilhead
View of the overlook on Google Earth showing the coordinates. of the pothole area