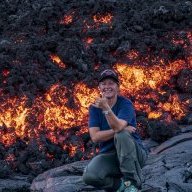 Joined

Jan 19, 2012
Messages

4,070
Zion NP opened up today for day hikes only. Most services are still limited, and there is no backpacking or permit hikes and climbs. I totally anticipated the soft opening because I missed my outings along Kolob Terrace Road. As soon as the park opened today, I decided to hike the Connector trail, starting at Hop Valley trailhead and going all the way to Northgate Peaks and back.
It was an easy 11.4 miles out and back with 1600ft of elevation gain. The nice higher elevation was an additional reward to all the extreme temperatures we had in the last 2.5 weeks. I had high hopes to see some wildflowers and wasn't disappointed at all. There was so much out, and I had to stop all the time for pictures.
I have to repeat the hike next week before the flowers are gone, and it's getting too hot again.
The drive up KT road this morning was a real pleasure, only a few cars on the road. Most of the trailheads were open again, just trailheads like the Subway were still shut down with barricades. Not sure if this alone is enough to prevent people from entering the area illegally, but we'll see. I parked at Hop Valley trailhead and was the only car so far.
I grabbed my gear, passed an informative sign at the beginning of the trail, and started my hike.
I've really missed hiking along KT Road. Zion Canyon is just too busy, and I leave it to the tourists visiting the area. My time to shine in the Main Canyon is during snowstorms and massive rainstorms when the tourist stay away because they only want to have blue sky days, lol.
As soon as I was on the Connector trail, I encountered flowering lupins all over the place. So cool!!!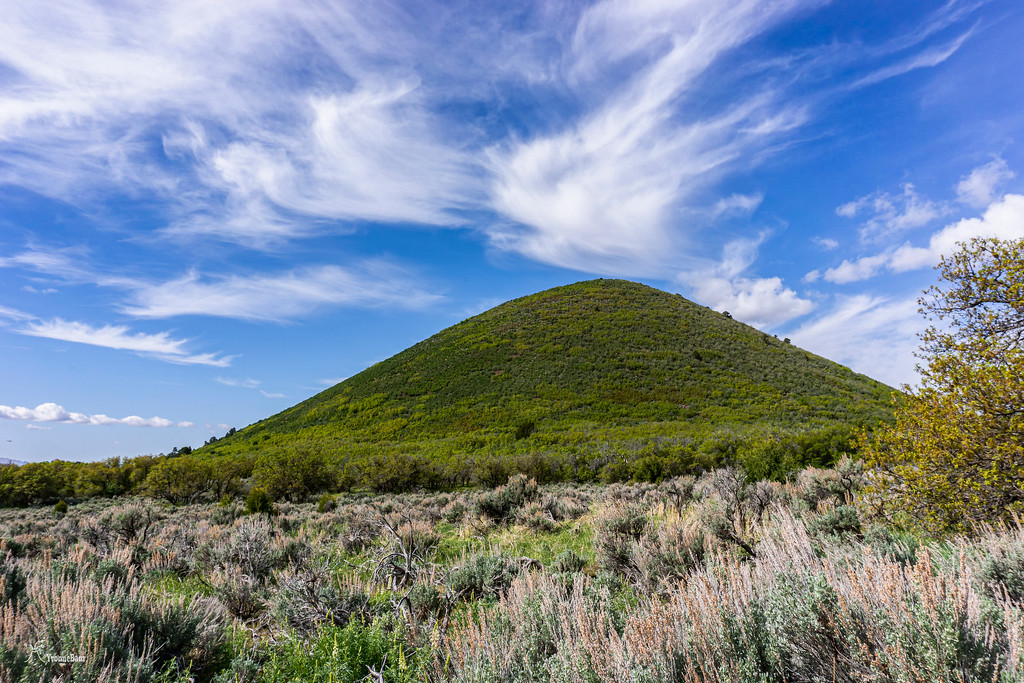 some nice clouds above Spendlove Knoll
view towards Pine Valley Peak
The trail was sandier than I remembered it, and I hated myself that I picked my lightweight mesh-covered trail runners today. They were not the best choice for sandy trails.
Anyway, I had to stop all the time because of all the wildflowers I encountered.
I soon found my first patch of Desert Phlox.
Desert Phlox
Everywhere was a lovely scent in the air, most likely caused by flowering Cliff Roses and Western Wallflowers.
Western Wallflower
more patches of Desert Phlox
I found huge outcrops of Golden Peas flowering everywhere, it was just delightful and eye-candy to me.
Golden Peas
Golden Pea
Part of the trail went through a forest of Ponderosa Pines, and I stopped to rub the bark again, which smells like vanilla.
One of my favorite gnarly pines was still there.
And more Golden Peas grew here in the shade of the huge Ponderosa Sentinels. Some were charred and blackened by fires and lightning strikes, but new life was growing right next to them.
Cycle of Life
After I turned onto the Northgate peaks trail, I found the beautiful white flowers of bitterroot everywhere. This part of the trail stays moist for quite a while; the Showy Lewisia/Bitterroot liked it and grew in abundance.
Showy Lewisia or Bitterroot
I also found a wildflower I haven't seen before, but it looked to me that it was the poisonous Foothills Death Camas.
Foothills Death Camas
Soon after walking through a high plateau Ponderosa Pine forest, I reached the Northgate Peaks. The last time I was up here was in December, and I've snowshoed through deep snow. Now the entire area was covered in wildflowers, which is almost as good as snow.
Northgate Peaks
North Guardian Angel
I admired the view on an outcrop of basalt and took a few more pictures.
Selfie
shoe Selfie
The hike back was pretty uneventful, and most of the clouds had disappeared.
Milkvetch
Pine Valley Peak
The backside of Zion was visible in the distance, and the meadows near Lee Valley were covered with flowering lupines as well. It was a pretty sight, and I love to hang out in this particular area during sunset. I hope to make it happen in the next few days.
Lupines in Lee Valley
It was a nice outing, and I saw only two other people but tons of lizards, birds, and flowers. That's why I like Kolob Terrace so much because you see more wildlife and flowers than people.
I guess my next two hikes in the area will go to Grapevine Spring and Wildcat Canyon. I'm not ready for the crowds in the main canyon, and as long as I can hike somewhere else in the park, I will keep it that way.