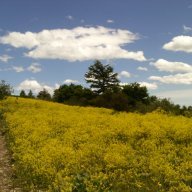 Joined

Nov 10, 2013
Messages

28
Hello all, I am new to this forum, I do a lot of hiking and back packing and am planning a highline trail trip in august of 2014, this will be my first several day trip. I have done multiple 2-3 day trips in the past so I have a good idea of what I will need to bring, and what should be left home.
I am wondering if anyone out out there can point me in the direction of getting a good topo map for this, as well as maybe share your experiences on this trail if you have any, what you would do differently if you did it again or just some things to look out for.
Thanks for any advice.