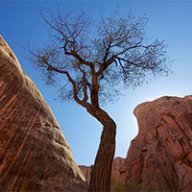 Joined

Aug 9, 2007
Messages

12,947
I'm all packed up and Audra and I are ready to head to the Wind Rivers for 4 days. The plan was to head into Cook Lakes and do a little loop, maybe up through Wall or shorten it and go over Lester Pass and back via Seneca Lake.
But check out the updated weather forecast...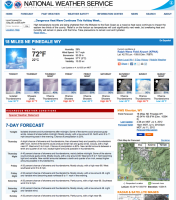 And this special weather statement:
​

Special Weather Statement​

SPECIAL WEATHER STATEMENT

NATIONAL WEATHER SERVICE RIVERTON WY

342 PM MDT WED JUL 4 2012

WYZ001>003-012>016-023>028-050900-

ABSAROKA MOUNTAINS-CODY FOOTHILLS-JACKSON HOLE-

ROCK SPRINGS AND GREEN RIVER-SALT RIVER AND WYOMING RANGES-

SOUTH LINCOLN COUNTY-STAR VALLEY-TETON AND GROS VENTRE MOUNTAINS-

UPPER GREEN RIVER BASIN-UPPER GREEN RIVER BASIN FOOTHILLS-

UPPER WIND RIVER BASIN-WIND RIVER MOUNTAINS EAST-

WIND RIVER MOUNTAINS WEST-YELLOWSTONE NATIONAL PARK-

342 PM MDT WED JUL 4 2012

...WIDESPREAD SHOWERS AND SOME THUNDERSTORMS EXPECTED THURSDAY...

THE COMBINATION OF INCREASED MONSOONAL MOISTURE FROM THE SOUTH

OVERNIGHT COMBINED WITH SEVERAL UPPER LEVEL DISTURBANCES WILL

RESULT IN CONSIDERABLE SHOWERS AND SOME THUNDERSTORMS ACROSS MUCH OF

THE WEST ON THURSDAY. SHOWERS AND ISOLATED THUNDERSTORMS WILL

SPREAD INTO THE SOUTHWEST CORNER BY SUNRISE AND THEN SPREAD INTO

ALL OF THE SOUTHWEST DURING THE MORNING. WIDESPREAD SHOWERS AND

SCATTERED THUNDERSTORMS WILL SPREAD INTO THE NORTHWEST BY EARLY

AFTERNOON ALONG WITH FALLING TEMPERATURES. CLIMBERS AND HIKERS IN THE

MOUNTAINS...ESPECIALLY IN THE TETONS AND YELLOWSTONE NATIONAL PARK

SHOULD BE PREPARED FOR FALLING AFTERNOON TEMPERATURES ALONG WITH

CONSIDERABLE SHOWERS AND THUNDERSTORMS. THE HIGHEST ELEVATIONS

ABOVE 10000 TO 11000 FEET WILL ALSO LIKELY SEE SOME SNOW SHOWERS

WITH EMBEDDED LIGHTNING FROM AROUND NOON THROUGH THE AFTERNOON.

STAY TUNED TO THE NATIONAL WEATHER SERVICE IN RIVERTON FOR FURTHER

UPDATES.

$$

SKRBAC
And now consider that all in the perspective that this will be Audra's first backpacking trip in over a year and I really want to make it comfortable. Think we should still go for The Winds? The Uintas are looking a little bit better. The Ruby Mountains in Nevada are looking a lot better but I've done zero research on where to go. Something like Coyote Gulch could be an option too. What about The Henry's or Boulder Mountain?
Thoughts?
Time is of the essence as we planned to depart first thing in the AM.