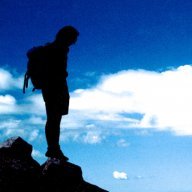 Joined

Jun 25, 2012
Messages

4,427
Try #2 - Last October this event was rained out.
Now is your chance.
I need help please. The Wilderness needs your help
. On Saturday May 14th I am assistant-leading an effort to relocate a log barrier guarding the Mexican Mountain Wilderness Study Area in the San Rafael Swell. This barrier has been bypassed for a decade by motorized vehicles encroaching illegally into the Wilderness. The BLM has been reticent about enforcing the boundary so now my partners, the Wasatch Mountain Club and the Sierra Club with the BLM's assistance, are organizing a meet-up to tear down the barrier and move it to a location more likely to dissuade people from ignoring the boundary.
This is a chance for you to see some beautiful country and to help conserve a landscape that all can agree is stunningly beautiful along with the plants and animals within. The Swell has literally many hundreds of roads and ATV trails that can be enjoyed on a motorized vehicle. A much smaller area of it is protected in a few wilderness areas and they are being abused.
All of you who enjoy using our wilderness resource why not stand up and commit a day to protect what is diminishing more and more quickly without our intervention? Sunday is for finishing up but if we accomplish our task on Saturday we will have ideas and organization to do some great hikes on Sunday.
Just ask or call or email or PM me here if you are interested and have the time please. I would be stoked to have some BCP volunteers showing their stuff. You will get a chance to learn about the Swell from people who have traveled most every mile and learn about our ongoing conservation efforts.
Window Blind Peak as viewed from the San Rafael Swell's Mexican Mountain WSA.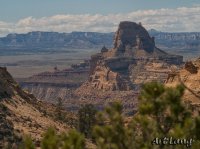 The barrier we are moving.
Last edited: