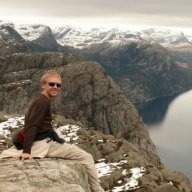 Joined

Apr 17, 2012
Messages

12
I'm just beginning a week-long trip in southern Utah that I have NO itinerary for (always wanted to try this - just wake up each morning and go wherever sounds good!). Anyway, I thought it would be helpful (not to mention more fun) to get suggestions as I go! Can't hurt, right?

This morning I'm in St. George, running a couple errands, but then I was thinking of taking the route south of Zion (bypass the weekend madness) through Kanab, then up through either Johnson Canyon or Cottonwood and finding somewhere to hike this afternoon and setting up camp.

Thoughts or other suggestions for today?

Thanks guys!