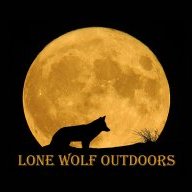 Joined

Feb 18, 2018
Messages

18
I am getting back into backpacking after several decades of zeros.
I could use some help selecting a tent. I have it currently narrowed down to two tents in my price range. I have no allusions of being an ultra-light backpacker
(will be carrying too much camera gear)
, but weight is still somewhat of a concern. These tents are within a pound of each other, and both have features I like and dislike.
Hopefully someone has had experience with these two tents
(or two manufacturers)
and can give me some guidance. I am trying to do as much research as possible before I buy so I only buy once
(learned after the first outing I don't want to be a hammock camper).
My current choices:
Sierra Design Clip Flashlight 2
https://sierradesigns.com/clip-flashlight-2
I like that it has the vestibule that converts to an awning with trekking poles, and that it is a pound lighter than the other.
What I don't like is lack of ventilation when the fly is on. I live in AR and it gets hot and muggy in the summer so ventilation will be a benefit.
Kelty TN2
https://www.kelty.com/tn2/
I like that it has two doors on the sides, and two vestibules. The star gazer fly is a major bonus. Should allow plenty of ventilation in the summer.
What I don't like is the weight. It is heaver than the SD and comes in at 4 pounds 13 ounces compared to the SD at 3 pounds 14 ounces.
What are your thoughts?
Last edited: