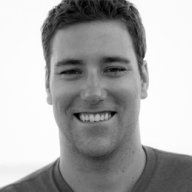 Stuck In the Suburban Wasteland
Joined

Sep 20, 2017
Messages

8
Howdy all,

Found this site over the last week, and really enjoyed all the posts that I read and the sense of community here so I thought I would create an account. My parents raised me with a strong love of the outdoors, and we camped and hiked and traveled often and for that I am grateful.

Now that I am older, a couple college buddies and me have begun a tradition of getting out for a brief 3-4 day backpacking trip at least once a year. We try to switch it up but have been to Havasupai, Lobster diving and beach camping in Catalina, and hiking the PCT up near Mammoth. Whatever we can squeeze into our increasingly busy lives, that our wives, girlfriends and now kids will allow us to take.

I will primarily be using this site to help plan out the next trip, and find fun things to do, but I grew up traveling all over the states and through numerous state and national parks, so I hope to be able to comment where I can. Thanks for having me.