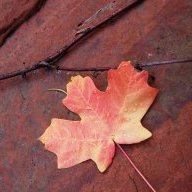 Life really is better Here
.
Joined

Apr 20, 2013
Messages

1,276
For a long time, running the Nahanni, seeing Virginia Falls, and the Unclimbables have been on my list.
My brother does not backpack, but he worked some years as a canoe guide and so canoe expeditions and rivers tickle his fancy. On and off for the last decade or so we have discussed doing some kind of trip, maybe even with our younger brother.
We were on the phone earlier this week and the discussion rekindled about maybe figuring out a brother's trip to the NWT or the Yukon since our kids are older. Maybe in the next 3-5 years before time catches up with us.
Well, youtube is eerily perceptive, because this showed up in my recommended list.
(I think I actually saw this years ago... but maybe, maybe not.)
To all who make biographical adventure movies... this is a classic. at 95 minutes, it is basically a feature film.
Mel and Ethel, holy crap, to do this and make a movie is awesome! I am in awe of more than just the film making, the running the river, the repair of the propeller, and also the strawberry shortcake. All described in a casual matter-of-factness.
Mel is witty and it is quite the tale. I thought maybe some of you might enjoy it.
I watched it, even though I really should have been doing something else! hahaha
Headless Valley, Mel and Ethel Ross -1958