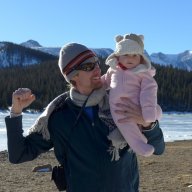 Joined

Mar 18, 2014
Messages

102
Note: I realize that I do not know much about photography. I recently have been using a heavy DSLR Canon T3 I've had forever and had a friend show me how to Bracket Photos on the camera. He also showed me how to use the basics of Photomatix - a program for putting together HDR photos. A lot of these photos are enhanced through HDR as you can probably tell.
I just wanted to know your honest opinions - for those of you who know more about photography than me. What are your feelings on HDR. I love the fact that you can pull out details when shadows start to creep in and ruin shots. But I feel like my amateur piddling with this feature and this most likely basic program in working with it results in images that are just too saturated on colors. It makes the shot look unbelievable. Granted, there is a filter that is more "natural", but when you look at it compared to the "enhanced photo", sometimes the enhanced photo is just to nice to put in the recycle bin. So I usually save one of each just to compare.
I just posted a thread that featured about 1/2 and 1/2 "regular shots" and "bracketed photos" run through a HDR editing program (Photomatix).
You can view them here:
Booth Lake Basin Trip
But where do I take it from here? I'm looking at getting a better Point and Shoot with more megapixels and better image quality. It will probably have a built in HDR feature or I can play with bracketing on my own - or will I even want to use it with a better camera? What are your thoughts on this feature and its use (and over-use).