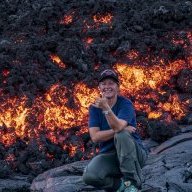 Joined

Jan 19, 2012
Messages

3,063
I had quite a trip yesterday morning when I went out to the lava flow by boat. Since the entire delta collapsed New Year's Eve just hours after I was out there, I needed to see the new action right away.
It was sort of epic with so many explosions going on, I've never seen it that way yet. And I've been out with a boat to the lava a lot of times the last few months.
When the entire Delta collapsed it took almost all of the new land with it, about 30 acres. Plus, the event triggered some 30ft shock waves that took the entire official lava viewing area. It was set up on an older cliff, but these cliffs are always unstable and can crumble into the ocean anytime.
It's one of the risks I take every night when hiking out to the flow and set up camera close up (it's way beyond the fenced off area, but with a bit of experience it's absolutely doable).
When I get on the boat I head out with Shane who owns Lava Ocean Tours for sunrise at 5:30 am in the winter, 4:30 am during the summer.
here are some of the shots from yesterday with tons of littoral explosions going on when hot lava interacts with cool sea water.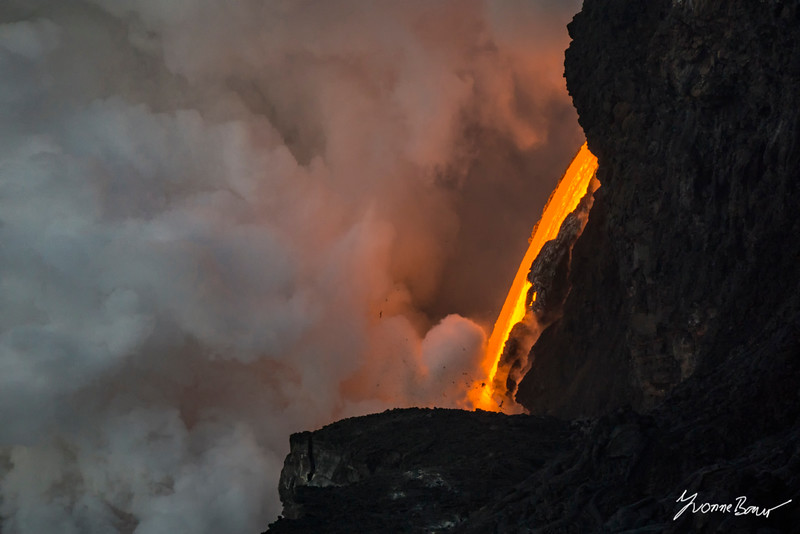 view of the new fire house: the tube opened up when the Delta collapsed and lava now enters the ocean under full pressure
Inferno: there is lava bubbling and spattering at the bottom
from these explosions it was constantly raining glass particles
The plume also creates its own weather and you can find thunder and lightning in there sometimes while everywhere else there wasn't a single cloud in the sky
More to come in a bit when I processed the tons of images I have taken throughout the past few weeks and months
Last edited: