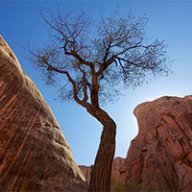 Joined

Aug 9, 2007
Messages

12,940
Backcountrypost has been around since 2007, but it was just one year ago today that we launched the community section of the site. Since then, the BCP community has grown like I never could have imagined. I remember thinking it would be great to get a hundred+ members in the first year, a number we shot past within a couple of months.
Today there are 546 Backcountrypost Members and 625 trip reports online!
An online community is nothing but a reflection of its members. Huge thanks to every one of you for making Backcountrypost a success!
To mark the occasion, today we are releasing a big new feature to the Backcountrypost Community...
The
BCP Trail Guides
have been in the works for some time, and I'm stoked to be able to release it. It would have been awesome to take an extra month to work on a few more features, but I can't think of a better day than today to roll it out.
The Trail Guides are a collection of member-written, guidebook-style trail guides for hiking and backpacking routes all over the world. We are only limited by what we can create together. Guides are contributed by members and further refined by the community.
Some of the key features include:
Star Ratings - Rate the trails you have done

Integrated Google Maps with High Res Topos

Detailed trail stats - mileage, elevation, etc.

Tabbed content to make finding information consistent and easy

Trailhead directions

Photo Gallery

Integrated Discussion Threads for each Guide

Many more features to come!
We're starting it off with 16 published Trail Guides and many more in the works. Big thanks to our early contributors and beta testers:
Aldaron
,
ashergrey
,
Dan
,
lostlandscapes
and
Udink
.
Head over to the
Trail Guides Home
page to get started, or jump right into the
Priord Lake Trail Guide
to get a feel for it.
A typical Backcountrypost Trail Guide:
If you are interested in becoming a Trail Guides Contributor, send me a private message. It is open to all Backcountrypost Members, but since the content is curated and refined, there are some things to discuss before you can start posting your own.
In addition to the Trail Guides, we are also launching Backcountrypost Maps. This is in it's very early stages, but it's an awesome way to explore high-quality topo maps from all over the United States. We'll be adding a lot of features to this in the months to come. The map can be accessed from the Trail Guides home or from the navigation bar anywhere on Backcountrypost.com or directly at
backcountrypost.com/map
.
Happy Birthday BCP!!
View Trail Guides
[parsehtml]
<div style="display:none;">
Featured image for home page: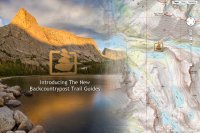 </div>
[/parsehtml]