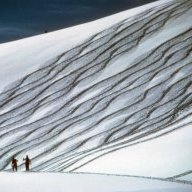 Joined

Oct 17, 2012
Messages

367
This is an annual meet-up....... done usually around end of September or early October. Our tenth Utah meet-up. This group met thru the Trip Advisor Utah forums. We've had as many as 35 people show up.... although, this year's was a wee bit smaller with 16 participants. 3 from Australia, 2 from England, 1 Russian living in Seattle, 2 from California, 2 from Nevada, 2 from Arizona, 3 from Colorado, and yes.... 1 from Utah. Herding cats is not an easy thing to do, and 16 was a lot easier than 30+. We based ourselves out of Hanksville this year because of the close proximity to slot canyons, Henry Mts, Lake Powell, landscape features, and the San Rafael Swell and desert.
A few places visited by some of the others that my wife and I chose not to.....were little Wild Horse slot, Goblin valley, a formation called Long Dong Silver, Hite overlook, and the Irish canyons. Been there ...done that! So...I'm giving a trip report on the places we visited.
Not our usual group shot. We normally like the town signs.... but, the sun was not cooperating. So here we are..... the Partridge Family.
Classic Hanksville chocolate layer cake
Our group chose many different places to stay. Some camped, some stayed at cabins at Dukes Slickrock CG, some at the Whispering Sands Motel. And..... 6 of us shared a unique property called the Doll House Ranch, where we hosted most evening events. Bbq dinners and..... "before and after" Happy hours, so we could plan up each day.
The Doll House Ranch built right into the sandstone cliff.
Epic view of the Henry Mts from the Doll house ranch
Ranch fire pit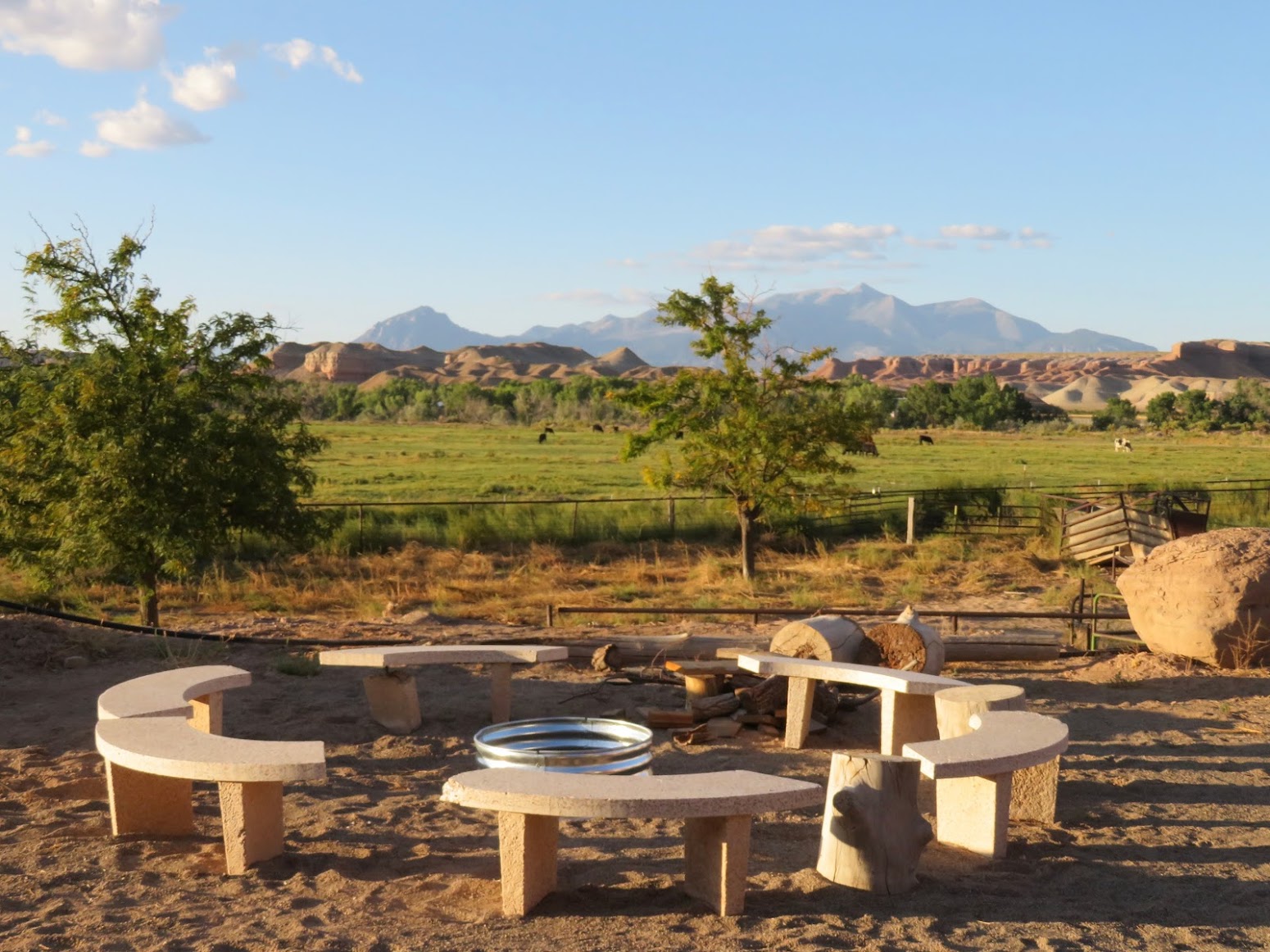 While most of the group went to the Irish Canyons and beyond, 4 of us decided we would go see 5 Window Arch (Colonnade Arch) up on the rim of the Green river, in the San Rafael Desert. Coming up from Hanksville, we would pass the road into Canyonlands NP Horsehoe Canyon unit. Road conditions were very good. A few slickrock spots to negotiate (that you wouldn't want to do in a regular LC passenger car) and a few road dips you'll want to slow down at, unless you want to leave your front bumper behind. We drove a Ford Expedition in with no problems at all. The weather conditions were perfect. 70's with a light steady breeze.
A peek at the Green River on the way in
Following cairns and an old road track until we head out on the slickrock rim
The very impressive colonnade Arch
Inside the double window
A bonus arch above the Colonnade
The big road trail cairn pointing towards the rim and Colonnade Arch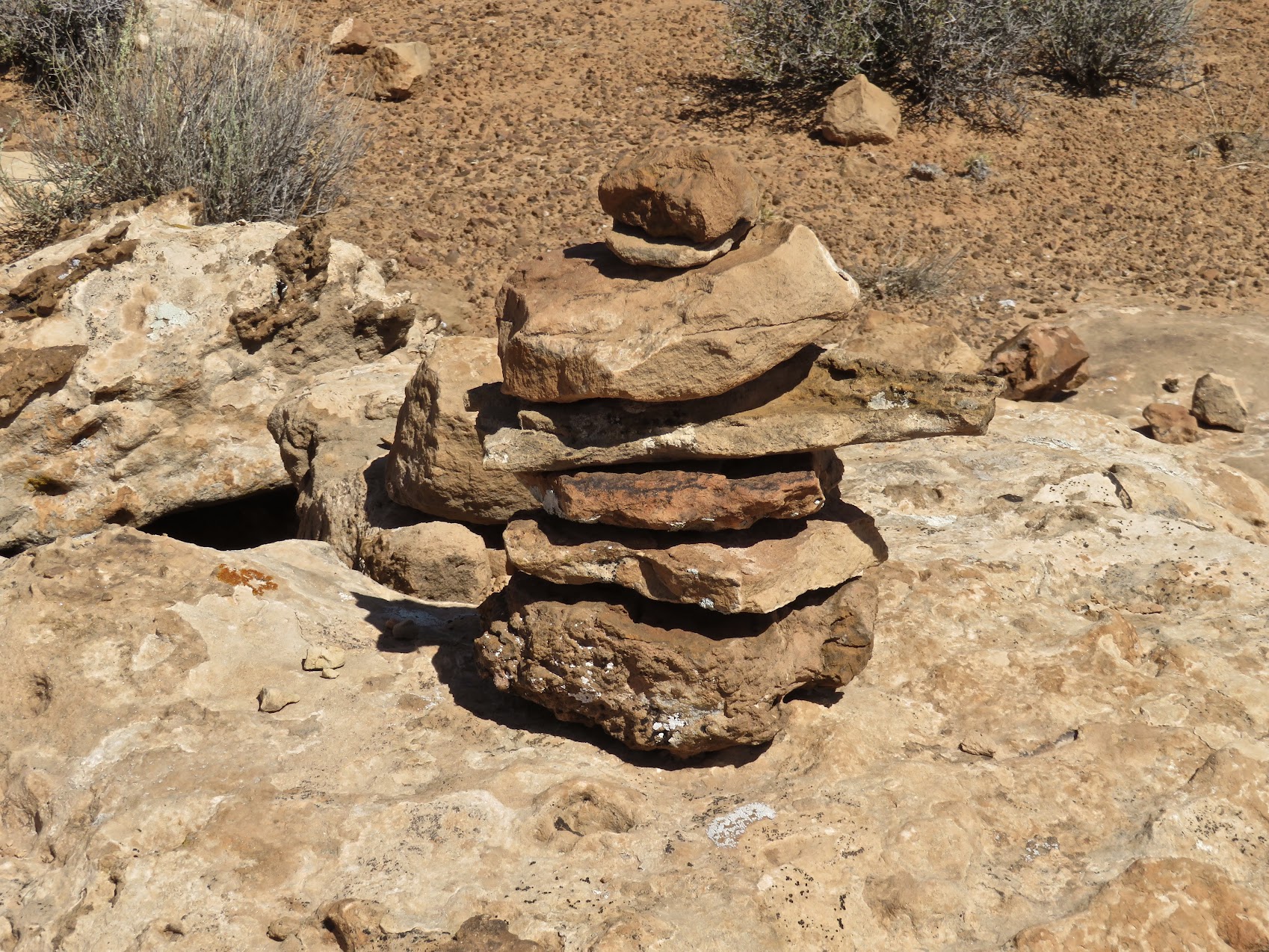 The Expedition at the trail head.
11 of us are going canyoneering today. Although many of us have hiked numerous slots and even participated in rappels and technical down climbs.... no one has the experience to lead a group of this size, never mind the lack of ropes and equipment. We are using a local company based out of Hanksville called "Into the Wild". 2 guides will lead us into 1 of the Poison Spring's technical canyons. A few big rappels , some corkscrew rappels and numerous big friction down climbs. Way fun and a little scary at times. We end up with some pretty shredded clothes, a little blood, and a few scrapes... but mostly what we took out of there were a lot of smiles.
Making sure everybody understands their equipment for the first rappel
Negotiating the undercut lip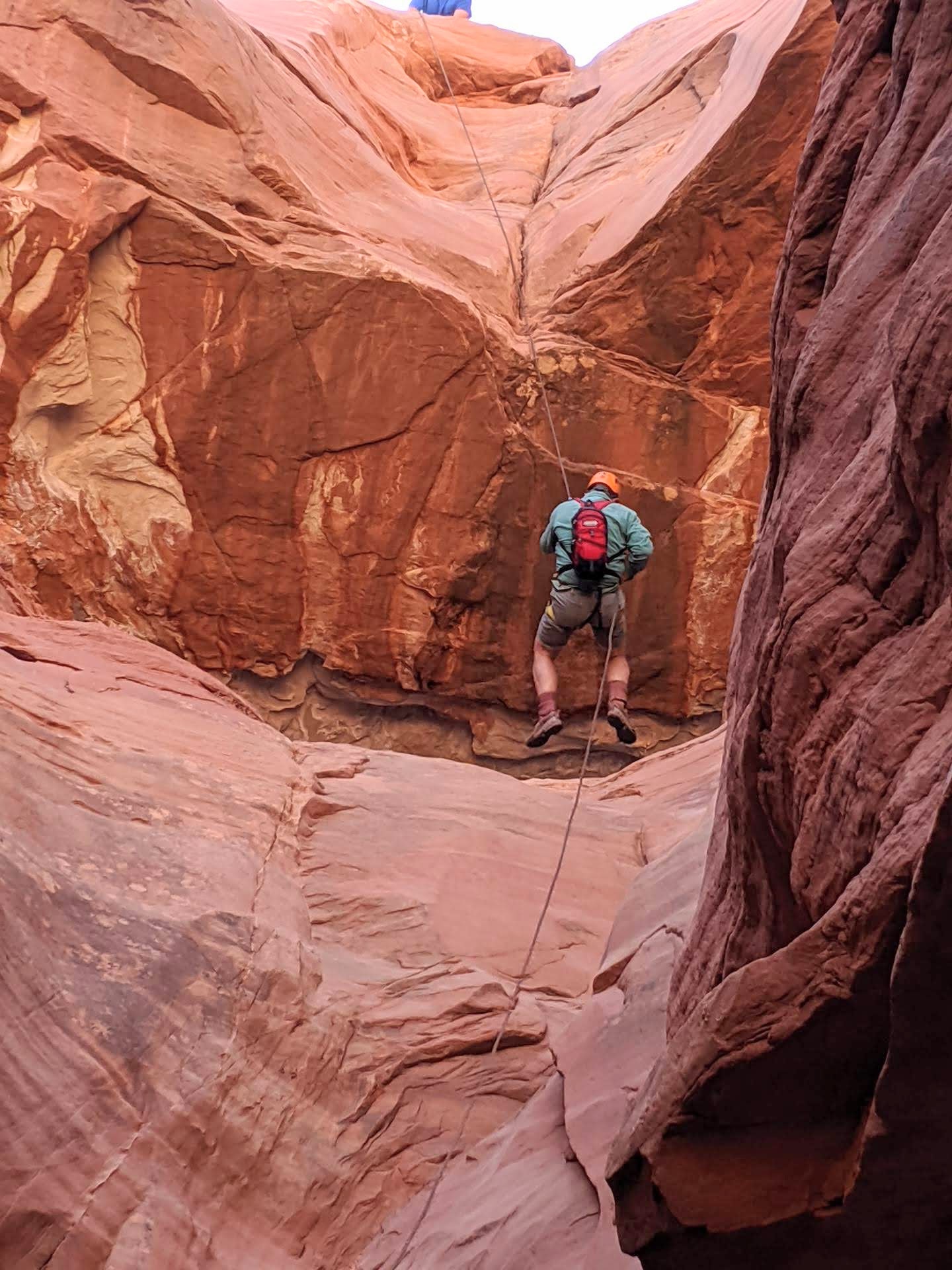 Waiting for the others to get their butts down
Oh boy! The walk back out in the sandy washes and then up the slickrock ridges
To a very scenic arch for a team picture
Was a very tired crew after this day. Good thing we have a ton of leftovers, beer and other libations back at the Doll House. A fun night planning the next days adventure to lake Powell.
Our next day will be on the water at Bullfrog Marina in Lake Powell with 14 of us. Oh well the other 2 would rather sleep in. We have 2 pontoon boats rented for a day of boating and exploring side canyons and hopefully some ruins. Coolers packed with lot's of food, beer and other drinks. We get off to a nice early start, heading north out of Bullfrog. We manage to be the first rental boats out that morning, speeding to a side canyon hike 30 minutes up canyon.
Uh oh, I'm pulling up to the front boat and wondering why they have stopped. "Houston, we got a problem." Ay chihuahua!!! The engine on the first boat is no longer spinning the prop. We make numerous calls back to the marina for help. It's Sunday and they are way to busy to send anyone out immediately for rescue. We are not going to waste this day. So.... we tell them to get another boat ready for us, and we will tow the boat back to the marina. A couple of hours wasted!! After bit of negotiating, we get another pontoon boat and they let us extend the day. We don't have to return boats until just before dark, and they will gas up the boats for us. Normal return would be 4 PM and gassed up. This is a reasonable concession for losing a good part of the morning. We head back out on our merry way.
The big snail
Heading into see the Defiance House Ruin
The Defiance house ruin
Sunny Lake Powell day
Reflections
Side canyon Hiking
A little respite in the shade
Squeezing into the back of a canyon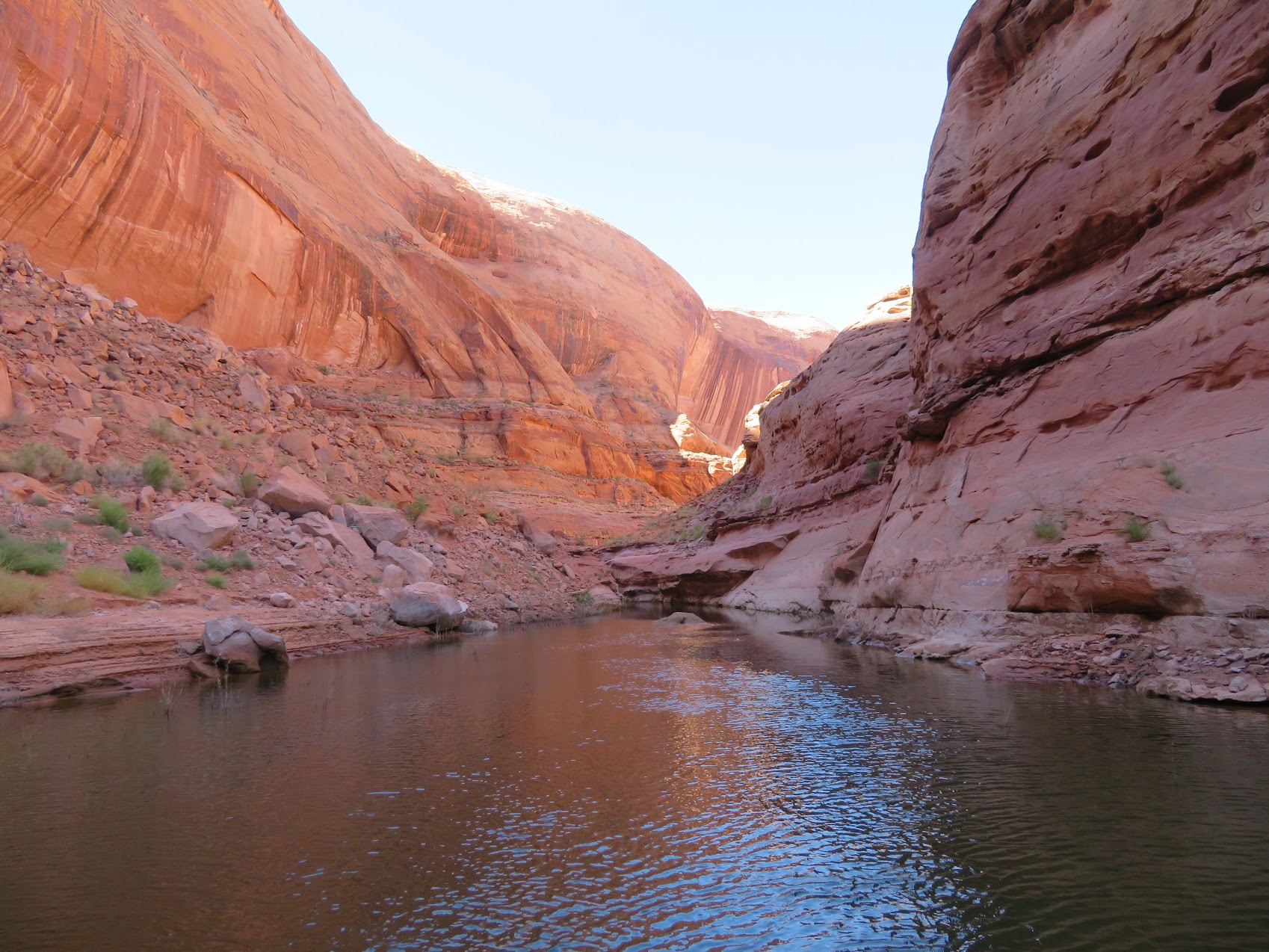 Lovely Lake Powell walls
Excellent day on the water despite snafu at the beginning. We get the boats back safely. Hopefully these guys will not scam me on the gas tomorrow, with no one monitoring them. DINNER... A few decide they are going to stay for sunset and dinner at Lake Powell. 3 others are going to hit up Stan's Burgers back in town and the rest of us are going back for leftovers. Back at the Dollhouse..I fire up the grill and reheat some leftover chicken and cook up a couple of pork tenderloins. We still have all kinds of salads and sides, and eat and drink like royalty. Everyone eventually comes back to the house for a night cap or two and plans for the next day. Very satisfying day exploring Lake Powell.
Next day. Eight of us are going to drive up to Bull Creek Pass (10'500 ft) and hike to the top of 11'522 ft Mt Ellen in the Henry Mts. I wanted to do this a couple of years back when we were camped at Starr Springs CG below Mt Hillers. The road going up the byway from 276 that year was really bad, and my crew mutinied on me after a few miles. I vowed I'd get back up there and the opportunity is now. The route in is from 95 and past the entrance to Little Egypt. All in all, the route up is pretty decent driving. A few areas of sharp rocks and washboard, but nothing to get your panties all bunched up about. A very scenic ride to the pass.
Fall colors at about 10'000 ft.
A bit breezy and about 20 degrees cooler than down below
A little over a thousand feet of vertical and 2.5 miles to the summit
Plenty of scree to hike on
Fall colors just below
View back towards Capitol Reef NP. Aquarius Plateau just above the reef
Still aways to the real summit
YAY! On Top!! 2 spots with registers to sign. What a day to be on top of the Henry Mts!!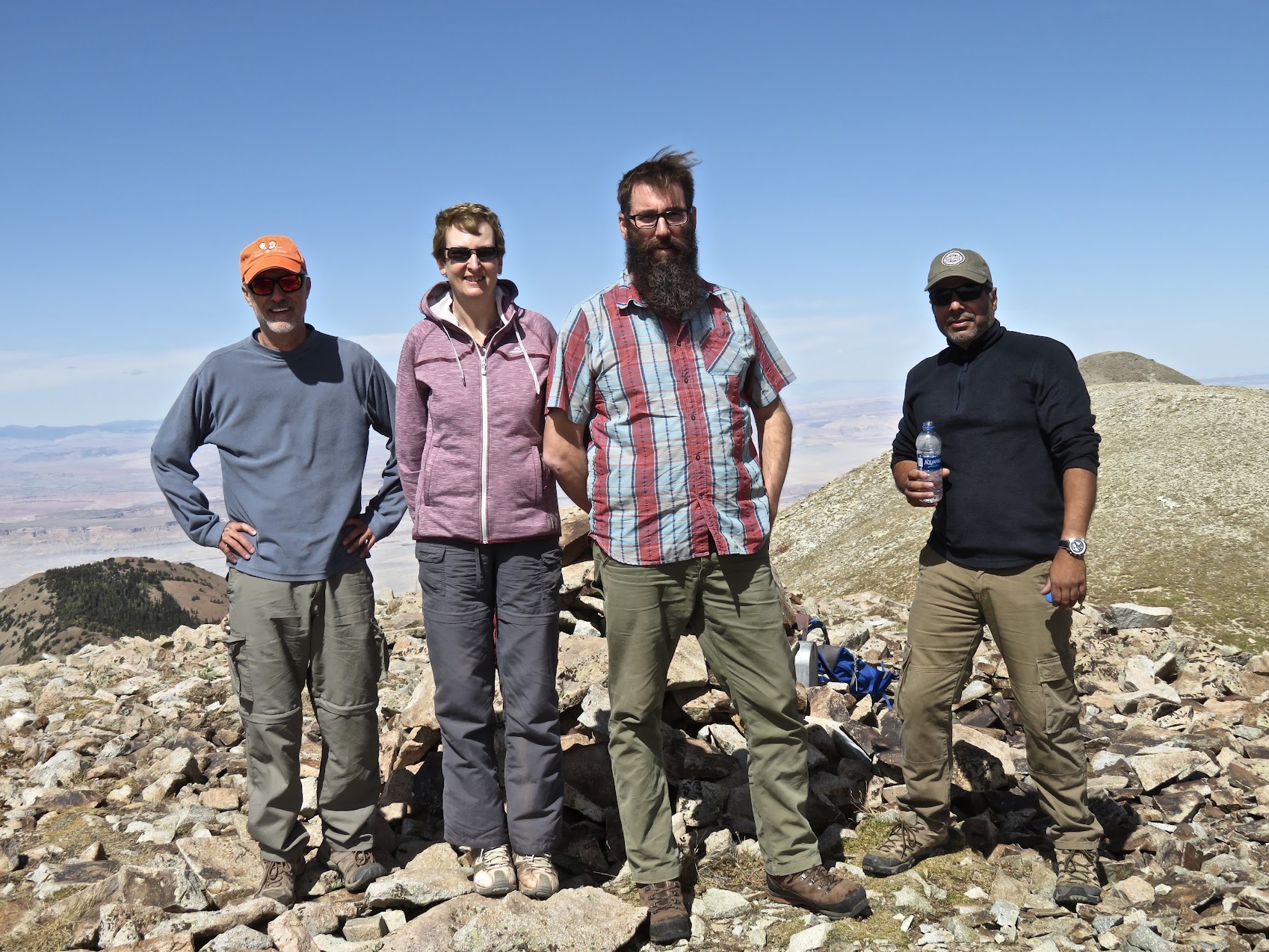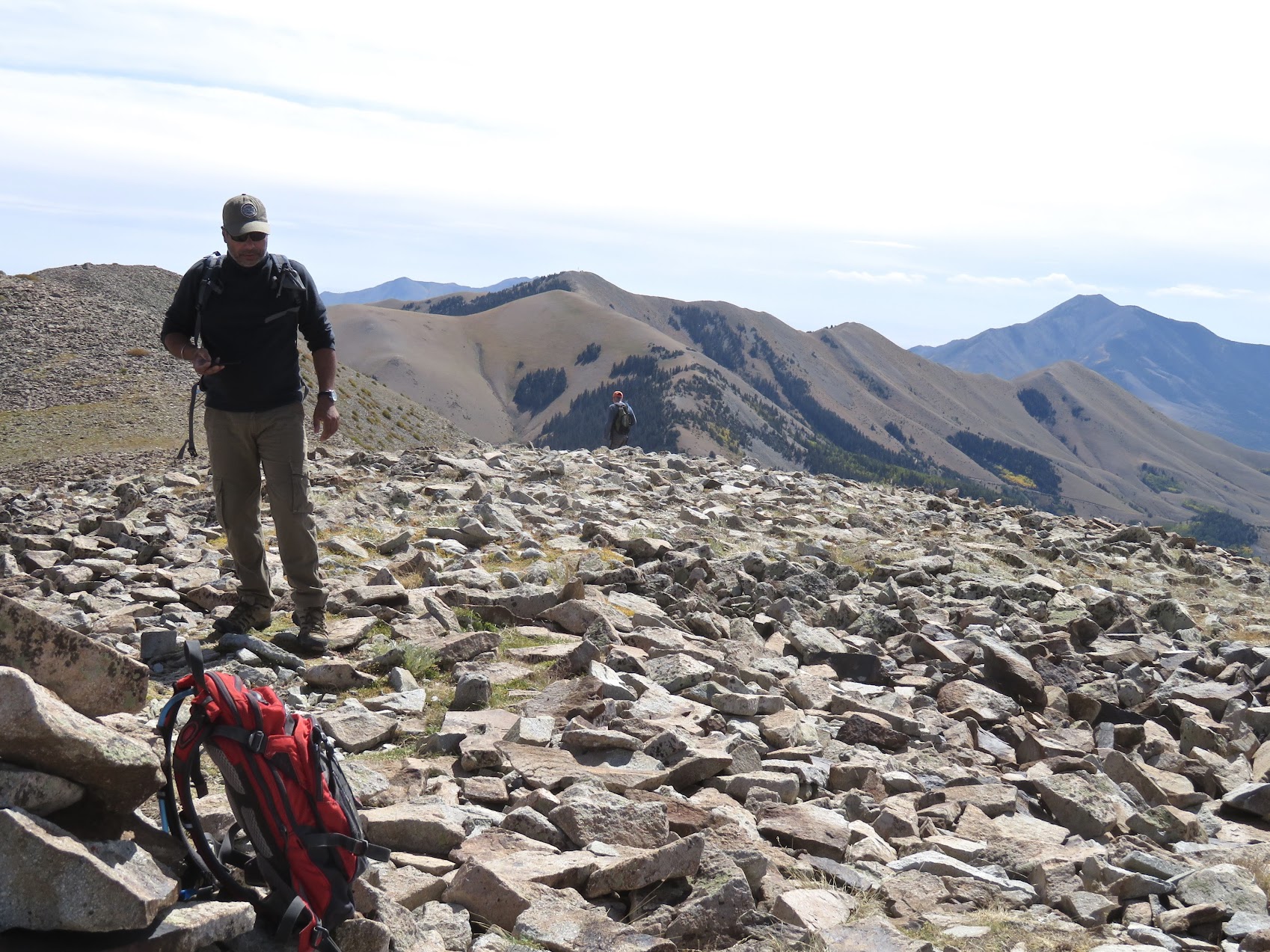 Looking back at Mt Pennell. You can see Bull Creek pass road where we started on far left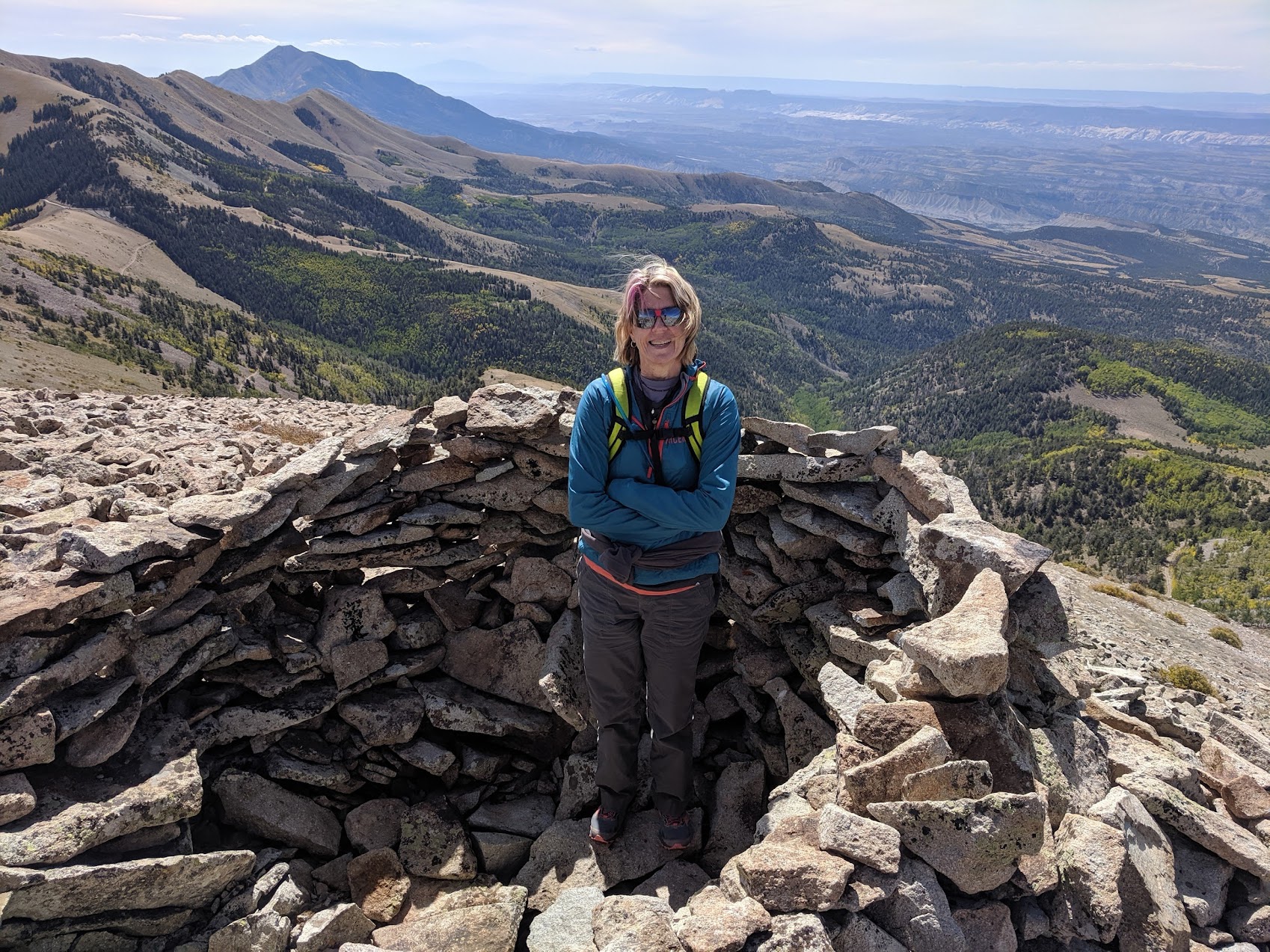 Rabbit ears
Huge views from the Henry Mts
Well... you know we had to stop at little Egypt for a peek. I mean..... you drive right by it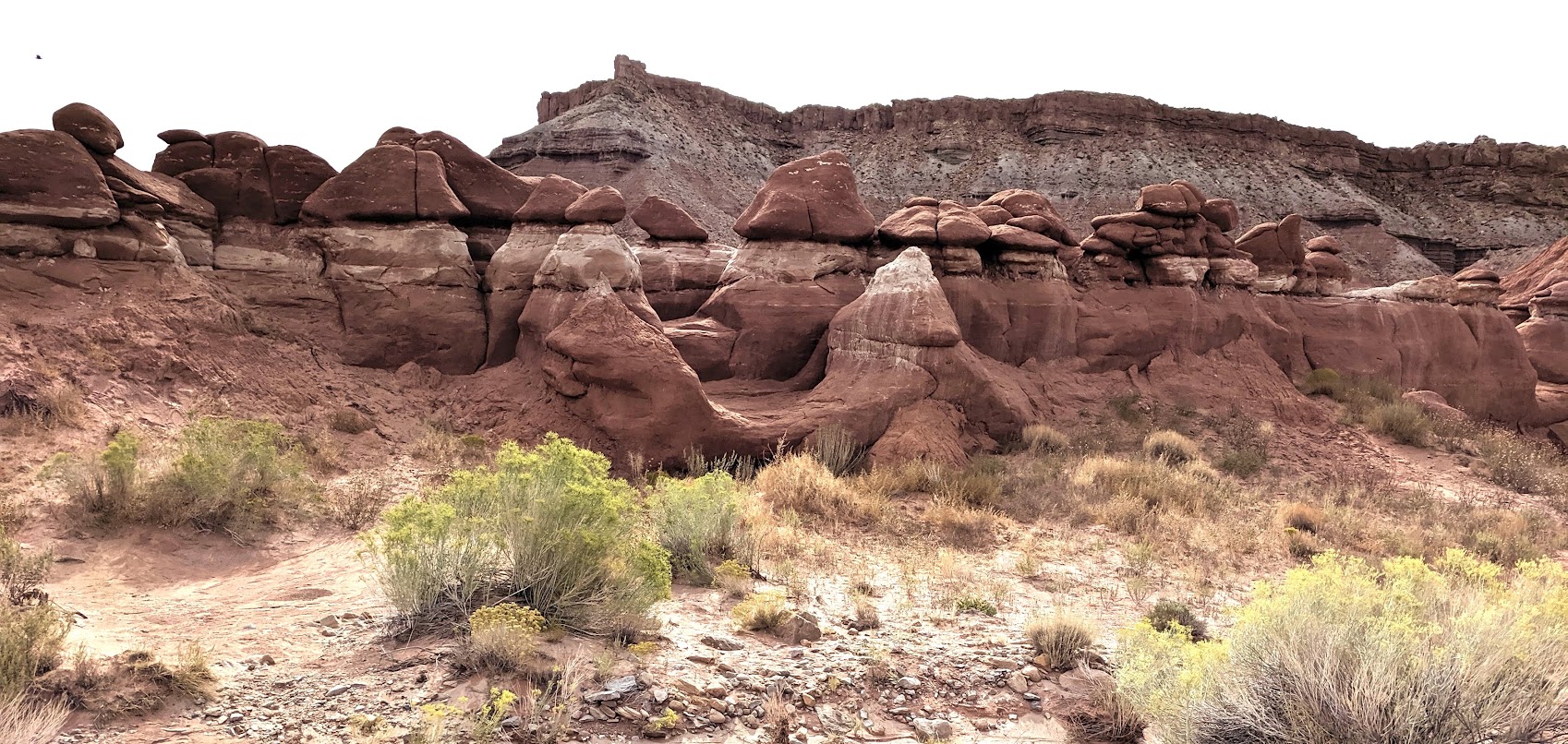 Happy hour out at Moonscape. Now I don't know that this is the official name for this place but I think the name fits. A bit east of Factory butte.
This place is awesome!
Lunar
Sweet Happy hour
We all decide we'll do our last dinner at Duke's bistro in Hanksville. Truly a great meetup with friends from all over the world and Utah scenery that keeps on giving!!
We do a last meetup at the house, and say our goodbyes. Everyone is heading out in the morning. Hanksville was a very worthy destination. Think I'll go back again soon...oh yes!!
Last edited: