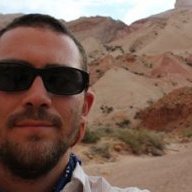 Desert Rat-Weekend Warrior
Joined

Jun 7, 2012
Messages

1,687
First Trip Report!
I've been featured in TR's of NateGeesaman, but this is the first that I've created.
Capitol Reef and I have a good relationship. I appreciate what she has to offer, and she gives me amazing weather, and an incredible time whenever I'm there. I really fell in love about 4 years ago, and I've never let been let down since.
We left from our work places in the Riverton/Draper area on friday about 4:30.
First up, Camping on BLM land outside the park. Thanks to Nate for showing my the spot so long ago, and to my friend Nick for going with me this time. The moon was 1 day from full, and very bright

Nick kept a great pace, and supplied a good overall attitude for hiking in this way.
view towards the east
The next day we drove back into the park to get a permit for the night. No entrance fee, nor permit cost for any backpacking trip in the park. :twothumbs: We went down to hike Lower Muley Twist. I saw the pictures of the Hamburger Rocks, and decided I had to see those as well. The volunteer ranger highly recommended that we add that portion to the hike. He recommended starting at the post, and beginning the loop by walking down the strike valley, down past both turn-offs toward Lower Muley. You then see the Hamburger Rocks, and the Muley Tanks, before going back North and into the Twist. We did as he recommended due to our short time limit (1 night).
I've since read that finding the turn-off is very difficult. Go straight into Lower Muley, it just makes more sense for finding your way.
We set out going south down the Valley, beautiful day high of 79, low of 49 that night.
We stumbled onto a few old cowboy ruins.
The Rangers told us that only about 50 people make it to these Hamburger Rocks each year.

We didn't see any tracks, or other people the entire time we were out there. First up Hamburger Rocks.
Capitol Reef always has interesting clouds
Close Up Burgers
by
slc_dan
, on Flickr
Hamburgers facing West
by
slc_dan
, on Flickr
I've often heard that this valley, before you actually walk into the fold is not very scenic. I read that before heading into Hall's Creek Narrow's as well. I want to officially say that's bullshit.
Hamburger Rocks N.E.
by
slc_dan
, on Flickr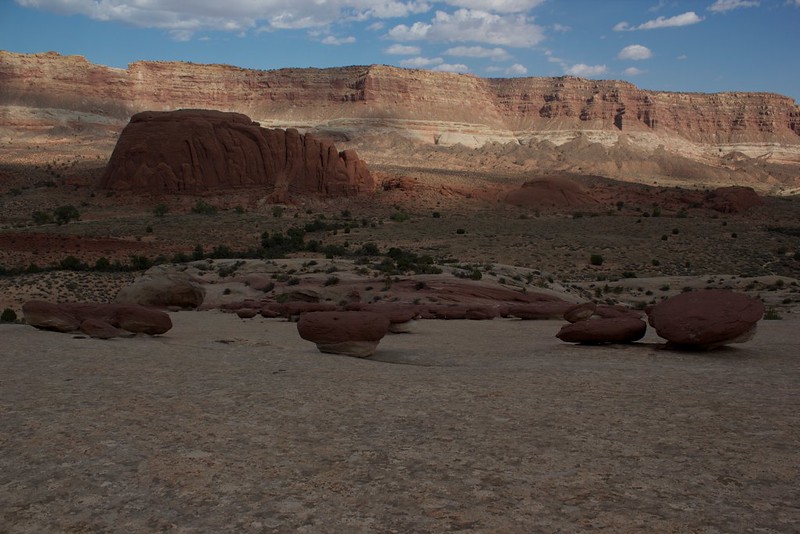 Hamburger Rocks top
by
slc_dan
, on Flickr
I didn't get to spend as much time as I would have liked up on the rocks with my camera, I left my extra batteries with my pack on the trail.
We went back north and filled up our water at the Muley Tanks. The filtered water from the tank tasted great!
Muley Tank
by
slc_dan
, on Flickr
We then set off to find the turn off into Lower Muley from the south entrance. The volunteer at the station explained what it would look like, but we had a hell of a time locating it. We ended up missing it, back tracking, not going back quite enough, then heading way too far north, and going up a creek that we ultimately back-tracked out of. We hiked till an hour after dark, but the beautiful area combined with the solitude made us not care too much.
IMG_0320
by
slc_dan
, on Flickr
Side Canyon by Lower Muley Twist
by
slc_dan
, on Flickr
No, that's not the way
IMG_0317
by
slc_dan
, on Flickr
We settled down after dark, the moon was SO BRIGHT. Didn't bother with the fly, perfect chill sleeping temperature.
Ghost of the Present.
by
slc_dan
, on Flickr
Got up in the morning, and hiked out
Campsite for the night
by
slc_dan
, on Flickr
Yellow Red Stripes
by
slc_dan
, on Flickr
So I basically took an extra long route to Hamburger Rocks, and it was awesome. I'll make it into Lower Muley another time....
Featured image for home page: