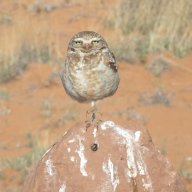 Joined

Jan 29, 2014
Messages

236
Trip Reports

1
Likes

402
I work as an electrical contractor at Nucor Steel in Box Elder County and I have looked up at this mountain for the last ten years. On many long hot or cold (depending on the season) stress filled days I have wished I could be sitting on the top of that thing... A couple of weeks ago a friend and I decided we would make a run for the top. We met up at the Kingston Ranch (Washakie) just off of I-15. From there we drove through a cattle pasture on an access road to the Elgrove Canyon Trail head. It took us close to 4 hours to hike the 3.5 miles/ 3200 feet of elevation to the peak and only an hour and ten minutes to get back (7 miles RT)! The trail is in great shape and is open to hikers, equestrians and motorcycles. Despite getting a late start around 12:00 the heat really wasn't that bad as the trail is mostly under tree cover. This is my first trip report as I am not so good with the WORDS. I hope this is enough to warrant a trip report...
I took this one about a year ago. I take a lot of pictures of the old girl...
Rain storm...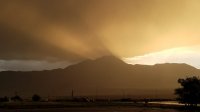 This is the view from my office window.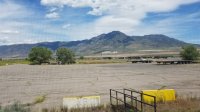 This is looking North in to Idaho from the peak you can see Malad on the left and Preston on the right.

I found this little guy in the pine trees on the off trail push to the top...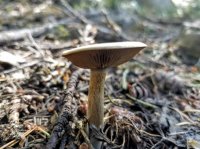 Oh, and this little guy too... This Blow snake was not harmed and was not all that upset about being man handled. The picture isn't that good, the guy I was with doesn't like snakes so he was in a hurry and didn't want to do a retake.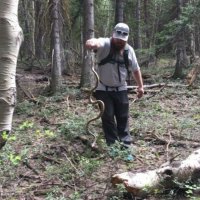 The flowers were in bloom.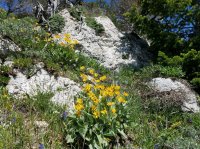 You can see the trail head from a break in the rocks about 100 yards from the top. That is Washakie Renewable Energies just across from I-15...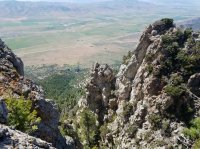 We got to hike through sage brush, Juniper, pine and aspen trees. The trail is in good shape and is mostly under tree cover like this.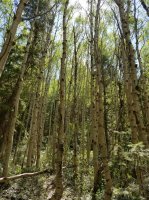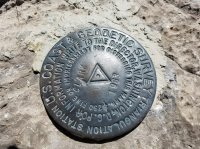 If there is a register I always leave a penny. I bought a roll of 50 wheat pennies off of ebay a couple of years ago just drop them in register boxes...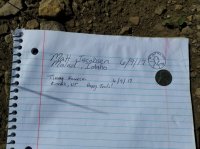 This is a shot of where I spend most of my days. (Nucor Steel)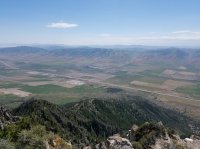 A view of Clarkston in the Cache valley