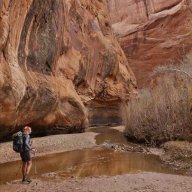 Joined

Jan 4, 2015
Messages

2,755
I was clearing out space on my phone's SD card today and came across these photos from May 14, 2016. I have absolutely no recollection whatsoever of this hike.
I must have gone hiking, summited a peak, and went down. Things happened. The end.
Can anyone confirm? This looks like Olympus to me but not 100% sure since it's been several years since I've been there.