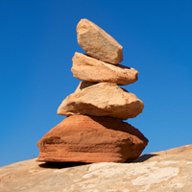 Official Information
Staff member
.
Joined

Mar 20, 2012
Messages

43
I thought it might be fun to do a Guess the spot thread but instead of posting photos, you post a screen shot from a map. Terrain View, Satellite View or Topo View. Feel free to blur/erase any names if they give too much info.
The BCP maps page is great at getting topo layers, sat and terrain. Check it out here:
http://backcountrypost.com/map/
I'll kick it off with this one. Name the prominent feature, not just the river.