Joined

Feb 19, 2014
Messages

35
Wed 4/29/15
Michelle and I packed everything tues night and and after showering and eating a killer breakfast we hit the road right at 0600. After about ten pit stops from drinking too much water, coffee and a stop at Chipotle for lunch in Atlanta, we finally arrived at Deep Creek around 1700.
It had been raining on and off all day and we arrived to a wet, yet beautiful campsite right by the creek. We immediately setup camp and got a fire going. After a great dinner of roasted cheesy potatoes, London broil and grilled bell peppers, we discussed which route we were going to take up to 52. After a quick discussion it was decided that we were going to take the Deep Creek trailhead to Juney Whank Falls Trail to Loop Trail and up Sunkota Ridge, returning via Thomas Divide, Deeplow Gap and Indian Creek.
Thurs 4/30/15
We woke up around 0730 to sunshine. A great surprise as the weather was supposed to be crummy again. We got our things together, made breakfast and got moving. The climb up Sunkota Ridge was steep and challenging for us. Being from Florida there is only so much one can do to get conditioned for a hike. Within an hour or so the weather began to change, clouds started moving in and the wind picked up with temperatures dropping and a light drizzle. Both of us were nursing our knees and the climb wasn't helping. Our pace seemed to slow to a crawl at times. My knee wasn't as my girlfriends however I had to slow my pace significantly so she could keep up. Around 1300 we jumped off Sunkota Ridge for a quick trip down Martins Gap to hydrate and stop for lunch. It had been raining on and off on us all day and with both of our knees bothering us I brought up the idea of diverting and camping at 46 and calling it an early day. After some discussion we opted to go to 52 anyway as the weather seemed like it was improving. About an hour after we headed out again it began a light drizzle, however it had been doing that on and off all day. This time though, it wouldn't quit. It continued to rain the rest of the dreary and depressing climb up Sunkota Ridge with our knees hurting worse and worse and my legs beginning to cramp. Towards the end I was having to stop every hundred feet or so to stretch my quads as they were cramping constantly. We were starting to slightly regret the decision to continue on.
At around 1800 we finally reached 52, with the winds gusting 20 and 30 MPH and a good drizzle, we were freezing and neither one of us could feel our hands. We immediately pitched our tent and threw ourselves inside with all our gear and fired up my stove to thaw out our hands. After stripping off wet layers we crawled in our bags to try and warm up, debating weather we wanted to crawl out to make dinner or not. After about an hour of deciding we opted to eat, although we were so cold neither one of us was particularly hungry. We had just enough water to make dinner and sip a little water, even though there was a spring not 200 feet from our tent, we had no desire to go back outside... We could wait until the morning.
The rain continued to fall through the night with the winds howling in the trees, yet we both managed to sleep well, although I woke up several times debating weather I wanted to venture outside the tent to take a leak.
Friday 5-1-15
0730 Friday morning we woke up to a beautiful clear blue sky, although still colder and windier than hell. We took ten times longer to get ready in the morning; trying to pack everything up with frozen hands. After struggling through some of the most simple of tasks, we managed to get everything packed up, breakfast made and on the trail around 1100. The hike down Thomas Divide was uneventful and pretty, albeit slow as were were still nursing our knees. We arrived back at Deep Creek around 1500 to meet some friends and basecamp before we all set out together for another loop the next morning. Since it was still early in the day I took the opportunity to do some laundry and bathe in the creek.
Friday night was a great night. Good food, good friends, good weather, good fire and great conversation. We all caught up over hobo dinners around the campfire, with the conversation of the night being Michelle and I's death march up to 52, with everyone else chiming in with a story of a similar and equally crummy trip.
Sat 05-02-15
I woke up Saturday feeling great, joints a little sore but i knew it was ok; once I got moving everything would work itself out.
I left deep creek at 0830 and feeling good with my knee pain somehow miraculously gone. I was told that the only way to cure my patella tendinitis was to rest it, yet it seemed like that death march up to 52 and back, combined with a great hobo dinner and some rest cured me. I started to fall into my groove and picked up what felt like a pretty brisk pace.
The hike up Noland Divide was hands down the most beautiful hike I've done in the smokies to date. I don't know a lot about trees and plants and stuff as I'm not a tree and plant scientist, but It starts out, in my opinion, as nothing special. With lots of dense foliage in the beginning it begins to thin as you climb, and once at the top of the divide I was rewarded with some spectacular views and beautiful terrain as I walked along the divide. Along the ridges the foliage doesn't look like foliage I have typically seen in the Smokies, it looks more like terrain I would expect to find out west at higher elevations.
I had packed two liters of water, as there was none shown on the map, however after tripping over multiple streams I opted to dump my water to lighten my load for the remainder of the hike to 61. Shortly after walking the ridge line the trail begins to descend. After arriving at an intersection, it's a steep descent down to 61.
I arrived at 61 at 1155, well ahead of the others and immediately started to search out the best spot, finding one tucked away right next to the creek. I took the opportunity to once again bath and cool off in the creek, doing Sent from my iPhone
Site 61 turned out to be one of my favorite spots to camp so far, tucked away deep between mountains, right next to a rushing creek, water access was easy, the view beautiful and the sleep excellent.
Sunday 05-03-15
After making my usual breakfast of 4 packets of instant oatmeal and three tablespoons of peanut butter, we were packed up and ready to head to 59. I was excited to get back on the trail but a bit bummed to leave 61 as it was a really great site, and also because this would be the last full day of the trip. The steep climb from 61 up to the intersection was a great way to start, instantly getting my heart rate up, blood flowing and legs warmed up. By the time I reached Pole Road Creek I was feeling pretty damn alive, although the scoop of pre-workout I had with my morning oatmeal probably helped. The hike to site 59 was mostly downhill and very easy with lots of water and stream crossings along the way, which I would assume was from all the spring showers. I never stopped for lunch and hiked into site 59 before noon. I had been counting down the sites I hit along the trail to make sure I arrived at the right one; which proved to be a wise decision as I was never able to locate a marker for 59. 61 was also unmarked except as the BMT runs through it. Site 59 was by far the "buggiest" I've been at so far, at least outside of Florida. Mid day the camp site was full of all sorts of bugs, including bees and horse flies buzzing about. Around six o'clock though, when it began to cool off, the bugs began to slowly dissipate. There were also picnic tables and benches made from fallen trees at the camp site which was a nice perk.
Monday 05-04-15
Monday was Monday, and it sucked. I love leaving for an adventure and hate going home. If I'd have had it my way I would have stayed out another five days but alas, we all had to get back to reality.We woke up and took some group pictures and then hiked the short distance back to the trail head, arriving around lunch time. The hike back was easy, and I didn't pay much attention as I spent most of my time pouting internally and telling stories with the others and discussing what we were going to do for lunch. All in all it was a great trip and I can't wait to get out of Florida again. Hopefully later this year. Unfortunately I spend most of my time speed hiking and all of the pictures are from when we were in camp.
G0110634
by
Taco Ryan
, on Flickr
IMG_5272
by
Taco Ryan
, on Flickr
IMG_5139
by
Taco Ryan
, on Flickr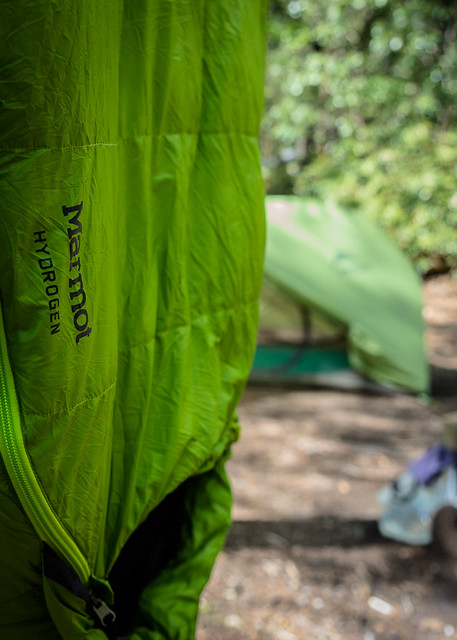 IMG_5246
by
Taco Ryan
, on Flickr
IMG_5249
by
Taco Ryan
, on Flickr
IMG_5300
by
Taco Ryan
, on Flickr
IMG_5303
by
Taco Ryan
, on Flickr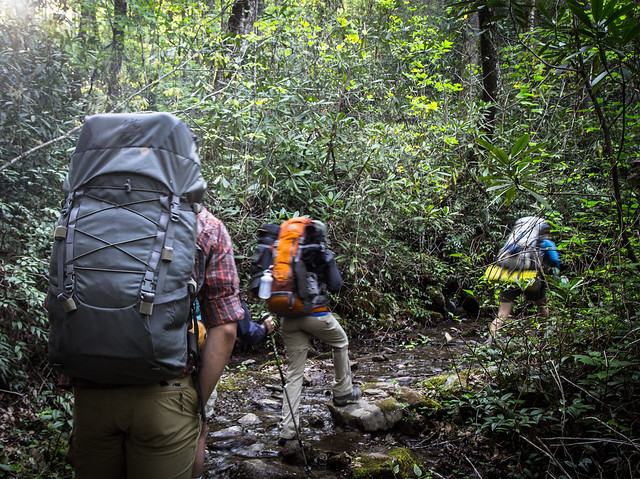 IMG_5329
by
Taco Ryan
, on Flickr
IMG_5378
by
Taco Ryan
, on Flickr
IMG_5317-2
by
Taco Ryan
, on Flickr
Featured image for home page: