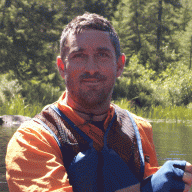 Joined

Feb 19, 2018
Messages

12
Greetings from Central Ohio. Found Backcountrypost by accident and have really enjoyed reading the different trip reports and all of the other great sections. Thank you for sharing!!
Quick introduction. Father of three girls now all grown and married (all the son in laws love the outdoors - Hunting, fishing, backpacking). The youngest daughter has spent a lot of time on the trail or in a canoe with me. Lived all of my life in the mid-west. Many wilderness canoe trips in my teens to northern Ontario thanks to a Sunday school teach who took us on one and two week trips. Where I learned to love the outdoors. Not many opportunities when the kids were little but as they got older I was able to sneak away on some solo trips of my own. Southern Ohio (Zaleski and Shawnee), Dolly Sods in West Virginia, the Adirondacks, Lone Peak Wilderness in Utah, Yosemite, and Colorado Rocky Mountain Park. Youngest daughter got interested and joined me on parts of the Appalachian Trail, southern Ohio and our favorite trip a week in the Boundary Waters canoeing. Posted a few photos below of several of those trips.
Now a little older, hopefully a bit wiser and with more time I am planning more trips for the coming years. Enjoy solo trips but that has mostly been due to lack of interested joiners that could get off time and where interested in adventure. The group trips I have taken have been great as well. Been inspired by the MyOwnFrontier youtube channel. Thank you Joey Coconato. A trip report from
@scatman
I found after watching one of his video's lead me to find Backcountrypost.com Not only to get out and explore more to new areas in the west but to learn how to take better video's and pictures to share with people who can't get out for one reason or another.
A few pics (not great photography but special to me) from some of my trips.