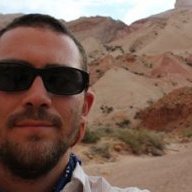 Desert Rat-Weekend Warrior
Joined

Jun 7, 2012
Messages

1,687
I'm spending my spring break in the South. The desert rat in me is squirming, but should be a good time. We're going to drive from Nashville, where we'll be spending most of our time, to Great Smokey Mountains National Park. We'll camp two nights, Sunday, and Monday. I'll be with my wife, and daughter (10 months old).

So far I would like to hike to Spruce Flat Falls, which is about 2 miles. I'd also really like to hike Andrew's Bald, about 4 miles. If my wife and baby are feeling lazy I might try to jog/scramble up Chimney Tops, but most likely won't happen.

I did a search and only ran across one TR, from Mr. Scatman, good but longer hike than we'll be able to accomplish.

Anyone from the area care to shed some light on the park for me? Any campgrounds much better than others?