Joined

Jan 17, 2012
Messages

292
On Thursday May 14 My friends Mason (and his Daughter), Steve (and his son) and Chad (with his son and father) met up at my house in Tooele at 9AM to begin a 4 day 3 night circumnavigation of the Great Salt Lake with Me and my eldest Kahlan. The basic plan was to head west on the pony express trail until we reached gold hill for the first night's camp. From Gold hill we would north west to Wendover NV for our last fuel stop in 350 miles and to pick up the last member of the trip Sam who couldn't get away until Friday morning. Lucin Utah and the Sun tunnels would be our lunch stop on day 2 and then to head to the highest point (85** feet) in our trip for our planned 2nd night in the sawtooth National Forest. Day 3 we would head east and north touching into Idaho for a short time and seeing the 5 house town of Standrod then head south east as directly as possible to Locomotive springs on the north point of the Great Salt Lake (GSL). A quick visit to the Spiral Jetty and then down to Promontory point for camp 3. Day 4 would just be driving from Camp 3 home on I15.
As the old Maxim states the
The best laid plans of mice and men oft go awry
this is why on any trip of this sort you have to be willing to be flexible and enjoy the changes as they come and not let the little modifications in plan ruin the trip everyone on the trip was well prepared to go out and have a great time even with the changes to the plan that happened
In the end we didn't camp at the highest point of our journey due to cold weather.. We missed the spiral jetty due to fuel issues and finding out that our route wouldn't be a loop down to promontory point and we didn't camp at promontory point as it is all private property instead we camped just south of Brigham city in a KOA camp but still had a great time.. here are some pics
Kahlan Stretching at our first stop Simpson springs
Steve's Jeep heading down the road
Camp 1 just south of Gold Hill. Yep that is a Snake with gunshot wounds..
We took a quick stop on day 2 at Lucin to look around then headed back down to the sun tunnels where Sam tested his climbing skills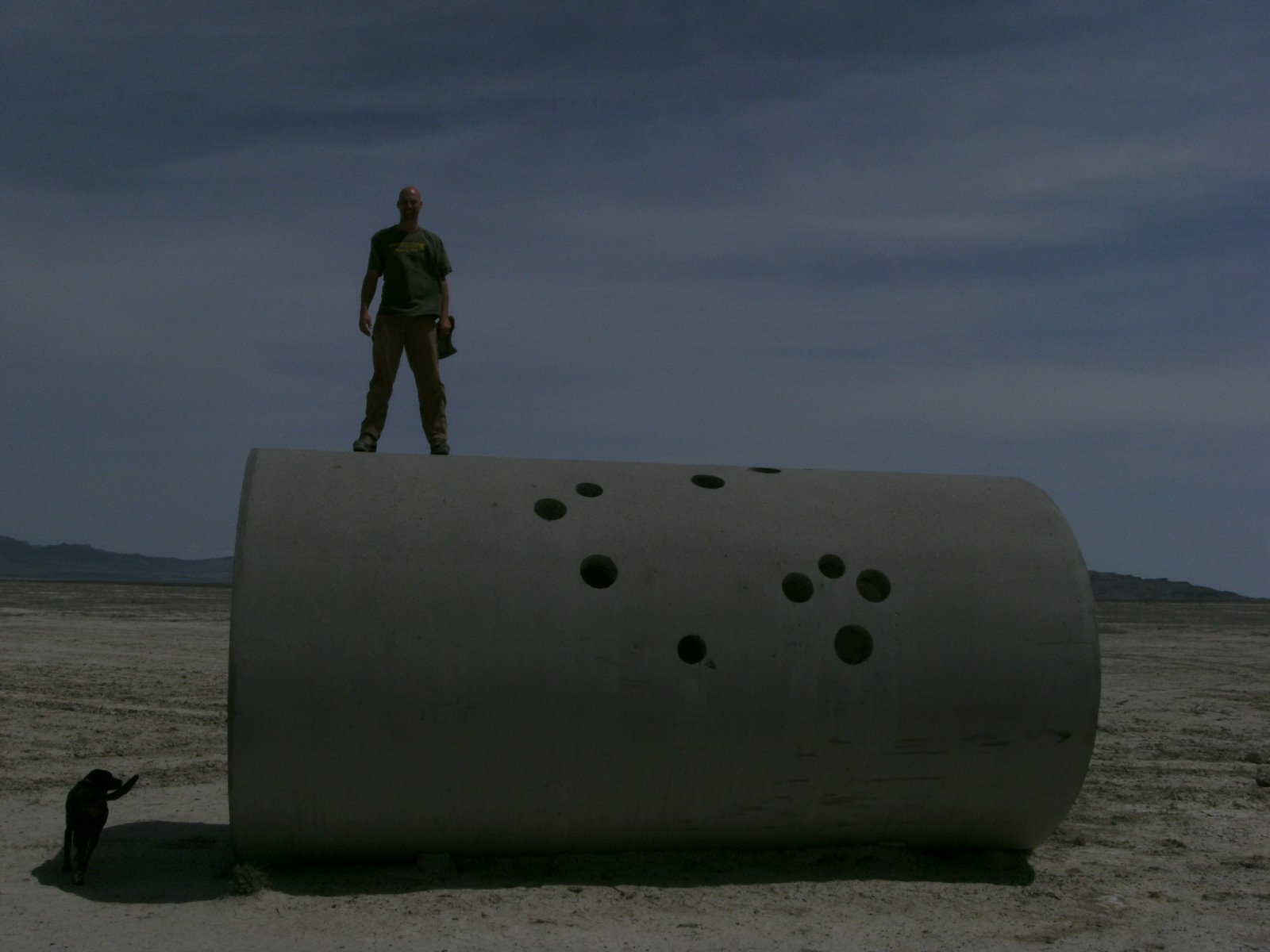 From there we headed north through the grouse creek area to the high point of our tour
Camp Day 3 Nice little sheep corral where the kids dug up old bones
Lunch at Locomotive s
Got to see some trains (This was cooler when I was a kid was said by almost everyone at some point well all but the kids said it that is)
Heading down the east road towards promontory point
Proof that you can sleep a 6'4″ person in the back of an XJ