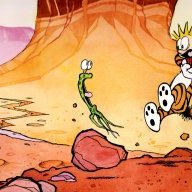 Joined

Mar 31, 2016
Messages

834
Monday was a beautiful day for a hike into one of the last remaining Adirondack great camps. It's slowly being restored by volunteer groups. 10+ miles round trip.
there was a farm built to supply the camp with fresh food, it's about a mile in from the gate house. There was a creamery, piggery, chicken coops, turkey run, and cultivated fields of crops. The barn was burnt by arsonists in 2004.
The creamery
The Herdsman's cottage
back view of the cottage and creamery. There's also a cottage for the farm manager and a cottage for another farm family
Wild flowers along the road on the way in. There was a garage, stable, and camp manager in this area when the camp was in use. Nothing remains.
a front view of the great camp
another view
Inside the 'great room' in the central section of the camp
birch bark wallpaper
the fireplace in the 'great room'
a fireplace in one of the bedrooms
door to one of the bedro
Looking across the front porch of the great room
looking out onto Newcomb Lake from the great camp
An aerial view of the camp would show that the main building is shaped like the mythical phoenix. The camp's design was heavily influenced by the owner Robert Pruyn's time spent in Japan and it's much different than the other Adirondack great camps. There are several out buildings including a boathouse, ash house, generator house, artist cottage, and bathhouse by the small beach.
The camp was sold by the Pruyn family to the Melvin family who used the camp sporadically until tragedy struck in 1971 when an 8 year old grandson disappeared without a trace while at the camp. He was never found. The family never returned to the camp and it was sold to the Land Conservancy who in turn sold it to New York State. It's now protected by the state (Santanoni Preserve) and is accessible by following the 5 mile road to the camp.
The surrounding land is designated as wilderness. It's beautiful and well worth a visit! I camped at a campsite along the lake a few years ago, it was a great experience.