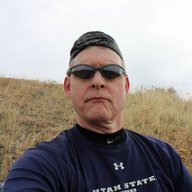 Joined

Dec 23, 2013
Messages

3,551
My daughter headed back to Lewis and Clark for her spring semester today, so yesterday I gave her her choice of Grandeur or Mount Olympus, and she chose Grandeur. So unfortunately, you get another Grandeur trip report.
We haven't had a storm move through in almost two weeks here in Salt Lake, so the inversion has been building up in the valley. It was nice to get above it in the sunshine for a few hours. Down in Millcreek Canyon, at the trailhead, it was 19 degrees when we started our hike, but it was 36 and beautiful at the top when we took our early lunch.
Another thing about Grandeur are the trail runners. We saw more trail runners yesterday than I have ever seen on a trail before. I think Grandeur just might be the trail runners' capital of the world.
30 years ago, if I did a winter hike up Grandeur, I was lucky to see two or three other people. It has become a much more popular winter trail now.
Well, here are some shots from above the inversion.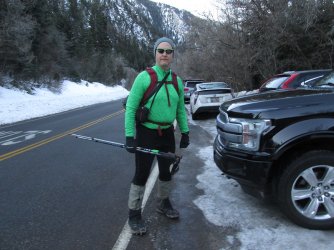 Lots of cars at the trailhead at 8:10 am.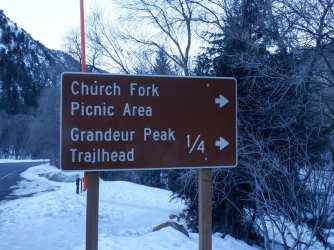 In the winter time, one has to hike through the Church Fork Picnic Area to reach the official trailhead.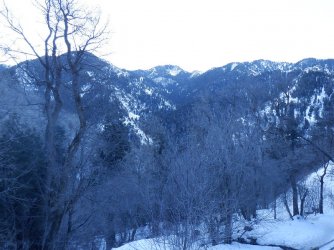 Mount Raymond on the south side of Millcreek Canyon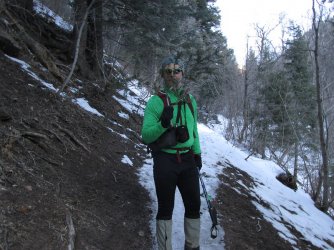 Scatman camouflage
Or don't look behind the conifer branch.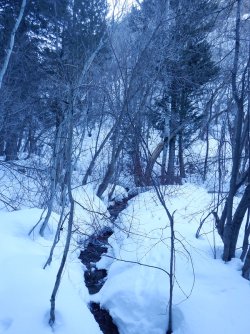 Church Fork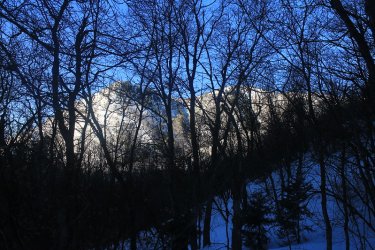 A sun lit Grandeur behind the trees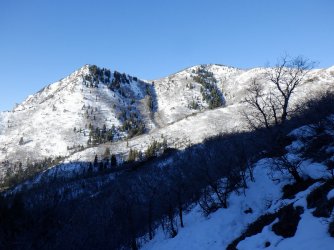 With no trees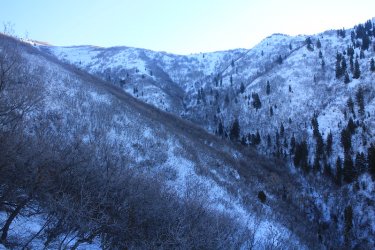 Upper Church Fork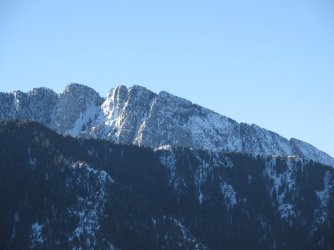 Obligatory Olympus shot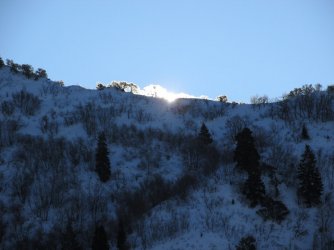 Sunrise on Church Fork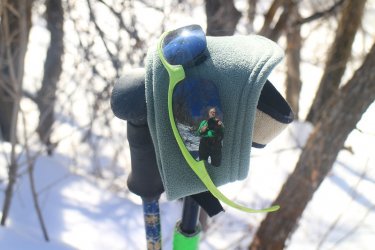 A reflection of Scat. I stopped to sunscreen up.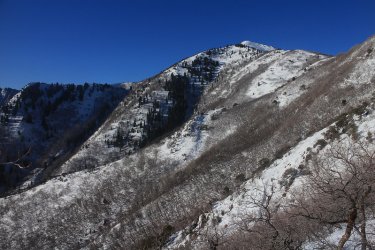 Summit above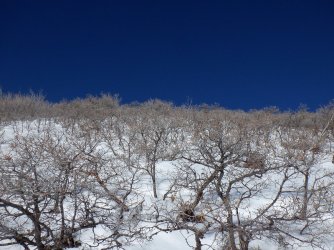 Scrub oak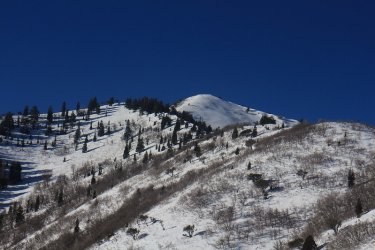 Summit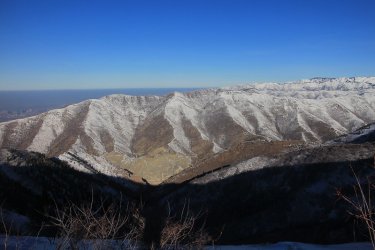 Parley's Ridge and the inversion beyond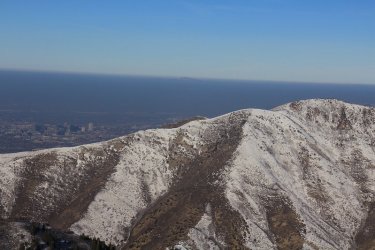 Hard to see, but the summit of Frary Peak, where we were last week, can be seen just above the inversion layer in the distance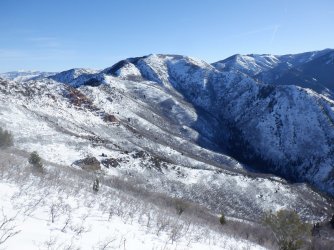 Church Fork Peak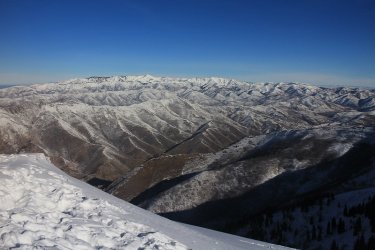 View to the north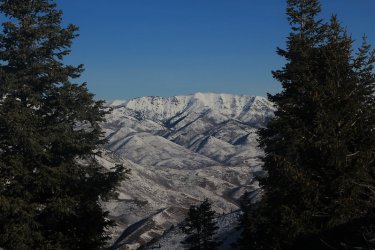 Lookout Peak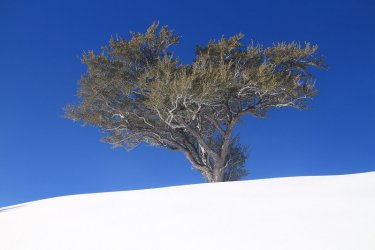 Mahogany solitude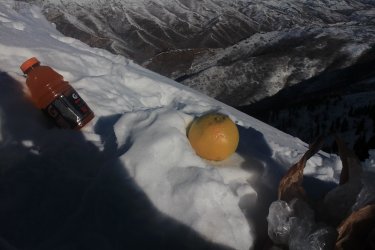 A grapefruit - food of the gods. Now there is a story that I must tell. My first 14 years were spent in western North Carolina in a
little town called Asheville. While in Asheville, every Christmas, my dad's brother, who lived in Florida, would bring his family up
to stay with us for the holidays. There was one year that we had a really deep snow, so he didn't managed to make it up that year,
but when he did head north, he would always bring a large box of Florida grapefruits that were in season. They were so good! So now, when
December rolls around, I will buy two or three grapefruits for the week through the end of January, to remind me of some of my
childhood memories. This grapefruit was the last of three that I bought for the week.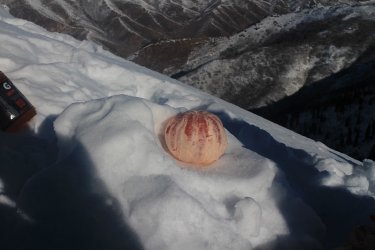 Back in the day, my mom would halve the grapefruit and we would use a serrated spoon to scope out the section halves. Now, I
eat mine like an orange instead.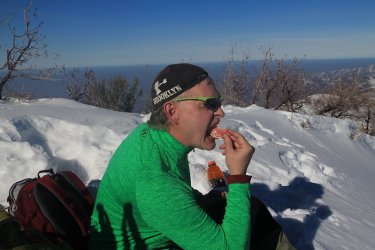 Sheer ecstacy as I eat a slice of grapefruit on the summit.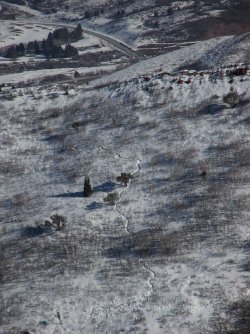 A trail on the ridge to the northeast. What made it? A moose?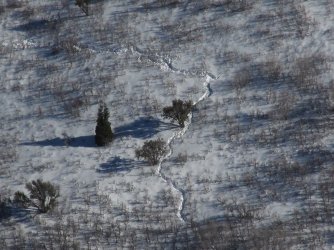 A zoomed in view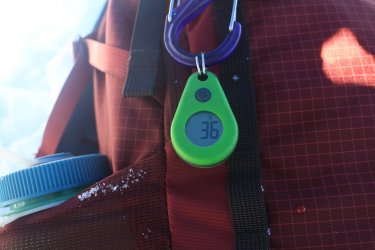 36 degrees at the top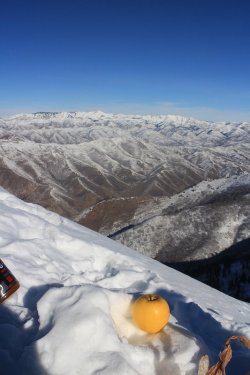 I call this
Mountain Opal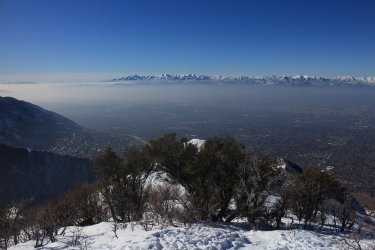 Unfortunately valley haze. Oquirrh Mountains to the west.
Valley haze sneaking up the canyon on our way down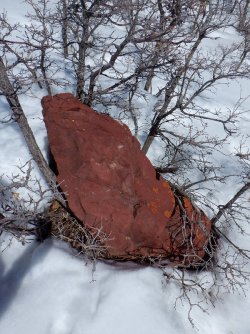 Red rock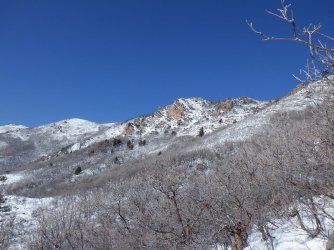 Red rock in Church Fork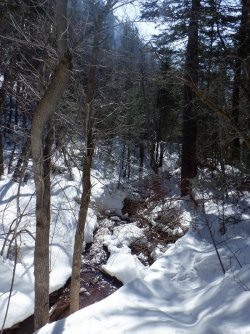 Church Fork
Hey, watch out for that tree.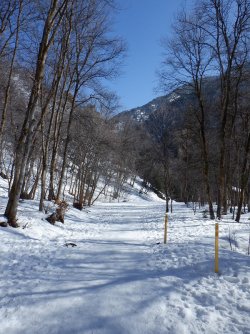 Making our way through the picnic area and back to our car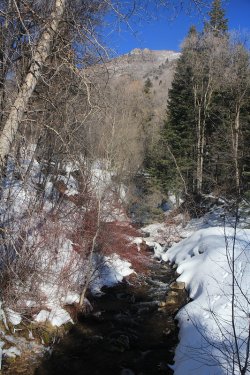 Millcreek
The End.