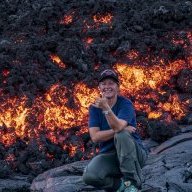 Joined

Jan 19, 2012
Messages

4,070
Gold Butte Campout, February 2016
Like every year on President's Day weekend, I headed out again to Southern Nevada to camp and explore in the Gold Butte area, now a national monument. The entire area is a true gem and so close to home in St. George that I really enjoy my weekends of exploration out there.
Because of the holiday weekend, it would for sure be pretty crowded, especially with the nice temperatures we were recently having.
That's the nice thing about living in a desert environment – it was already warm enough for t-shirt and shorts during the day. My car was packed pretty fast and I stopped in Mesquite to fill up my Xterra. From there it was only a few more miles to the exit. I passed the Bundy Ranch and continued on Gold Butte Byway. I had a lot on my list for this weekend but decided to hike to the Lollipop rock art area first. The campsites near Whitney Pocket were all packed with campers, I was glad that I did not want to stay there overnight.
I continued halfway the road to Little Finland to the Pictographs on the cliff next to the road. From there a little spur road led up a hill and continued for about half a mile before it ended at a roundabout.
start of the trail
The trail to Lollipops is pretty sandy and also passes a sand dune. Shortly after that, I stopped at the first rock art panel which was in an alcove to the left. I found it last year on one of my scouting trips out here.
Soon I reached Lollipops. The rock art panel really looked like lollipops. I really liked that one a lot and went to visit each time I was out here.
Lollipops
After that short hike, I went back and continued to drive all the way to Little Finland. That's where I wanted to camp tonight and I hoped no one had the same idea. I arrived at a deserted parking area next to the palm trees and set up camp on the "playa". I really liked this spot a lot and from here it was just a short walk up the hill to visit the fragile sandstone figures of Hobgoblin playground.
The light was perfect now later in the afternoon, only the lack of clouds was a bit of a bummer. I walked around and took a lot of pictures.
I also visited the two rock art panels that were out here. One up on a cliff and the other on a slab of blackened sandstone. I discovered it two years ago. I've been here so many times and never saw it. That was pretty exciting.
The light was getting nicer and I enjoyed the walk around. Only a few high clouds were visible at sunset. That was a bummer.
After sunset, I enjoyed the campfire and later on a shot of my tent at night. The moon was still almost full and created a lot of light. I was too lazy to shoot the hobgoblins at night; it was also pretty chilly.
I broke camp pretty soon the next morning and drove back a bit. About the area of the horse corrals in mud wash, I parked my car and went on a scouting trip. I knew somewhere out there was a feature know as Keyhole Canyon, which included a rock art panel on its canyon walls. I had no description of where it was but had a slight idea. Since I scouted the area so many times without finding it, I was pretty sure that I would find it today.
I walked towards some pretty nice sandstone outcroppings and started to explore. The area was really pretty and I found quite a few rock art panels.
At one point I ended up in a box canyon and had to turn around. But it was pretty as well.
I walked further and soon found what I was looking for: a keyhole-shaped entrance to a canyon. I went in and finally, I was at the right spot. Pretty amazing that I finally found it without a map, description or anything else.
I also found a Great Horned Owl in it, it was resting on a tree high up in the canyon. I climbed a bit up to get a closer look, it still napped on its branch and I did not even bother it. That was pretty amazing and I really loved it.
Happy that I accomplished my search, I hiked back to my car and drove to the Falling Man Rock Art Panel parking lot. Despite the Falling Man, there was a lot more out here and I wanted to revisit a few of the rock art panels out here.
The hike around was nice, even though barely any of the wildflowers were visible yet. Some years they are really out early.
Anyway, I enjoyed the walk and also hiked to the 21 Sheep Panel, which was only about 1.5 miles away from here.
When I headed back, I hiked out via Newspaper Rock and then to the Falling Men.
the turtle was pretty awesome
The sky looked much nicer this afternoon and more and more high clouds were appearing. I really hoped for a nice sunset tonight. After I went back to the parking lot I drove again to the Lollipops roundabout. I decided to camp there tonight. It was a nice area and barely anyone showed up there. I was alone again and set up camp fast. I then enjoyed the location and waited for sunset.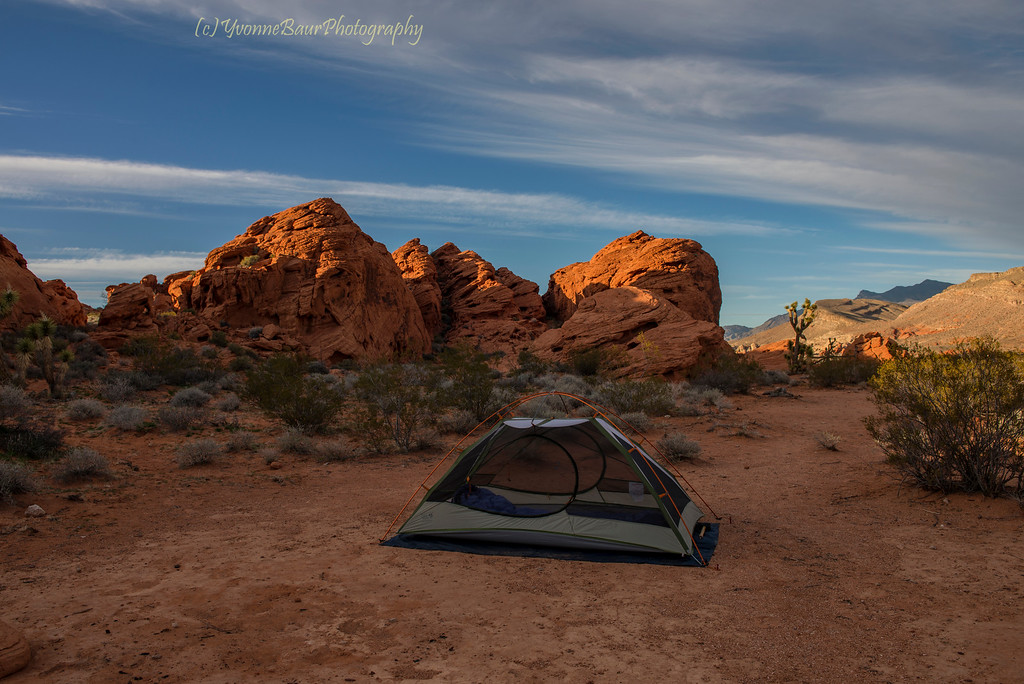 It did not disappoint and soon after I started my campfire. I also used my black light a bit and searched for scorpions. And of course, they were almost in every sandy part. I saw at least 25.
They were pretty cool. Because of all the scorpions, I decided to keep my shoes inside my tent.
Sunrise the next morning was really nice and colorful.
Shortly after that I broke camp and headed back home. Even though I had Monday off due to the holiday, I had to finish a paper for my history class that was due in four days. Despite a full load of work for university it was great to get out a bit and play. And I really love to have amazing locations like the Gold Butte Area so close to home.