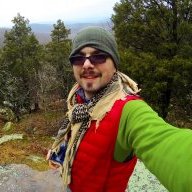 Joined

Jan 21, 2012
Messages

202
Next weekend I'm going to do a short 80 mile bicycle tour over the course of two days. (So one overnight camp out.) I've never done bike camping before so I thought I'd start out small. My neighbor is going to be my partner. He's very much the bicyclist, but only as a commuter. He does however have experience camping. We're going to take my truck east to a nearby town and take off from there and do a giant loop through a rural area. (Rush County IN.) There are a half dozen covered bridges, and few other architectural structures that we plan to see. We will stealth camp near one of the covered bridges. This part of Indiana Is pretty flat.
We plan to keep cooking to a minimum. We will eat lunch both days in a couple of small towns we're passing through. We will only cook dinner and breakfast at the campsite.
So that's it in a nut shell. Does anyone have any small little "tidbits" or what not they we may not thought of?
If this is successful, and enjoyable I'm thinking of planning a much longer tour this fall in NE Indiana. Closer to a week and around 200 miles.