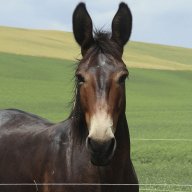 Joined

Jun 11, 2017
Messages

3,704
I sincerely hope she's OK.
http://www.sltrib.com/news/2017/08/...man-trapped-for-12-hours-in-utah-slot-canyon/
A woman was wedged in a slot canyon in the southern Utah's Rafael Swell for 12 hours this week before rescuers were able to wrestle her out with the help of a gallon of dish soap.
The 24-year-old Salt Lake County woman had slipped in a narrow part of Zero Gravity Canyon and gotten wedged on Wednesday, according to a Facebook post from the Emery County Sheriff's Office.
"She slipped and fell down in where it was too tight," said Emery County Sheriff's Office spokeswoman Janalee Luke on Friday. Her husband tried for two hours to free her before he hiked out to call 911.
Last edited: