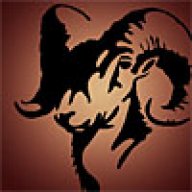 Joined

Feb 15, 2013
Messages

110
Glacier Peak is the only deep wilderness volcano in the northwest. At over 10,000 feet and many miles from the nearest road, it is a commitment. I climbed the twenty mile round trip route, from the west, via the Stikum Glacier, in 2 fast days in 1998. It was a delight and I knew I wanted a return engagement. So when Jenny West was was on board and looking for something high and deep in the woods, it seemed a good timing for a return engagement.
But one risks much when one does not do their homework. I took the Nelson and Becky guides out and they gave the same access directions and off we went. After poising for the night, up the dirt road toward the trail head, we soon found ourselves confused. It did not add up. The road turned horrid, so bad that turning around became impossible and the road was eroded so badly along side a steep drop, that care needed taking not to roll off the road to destruction, car and human body too. After care and luck, the road improved and we found our way back out onto the pavement having not found the trail we wanted, that started at a campground. The dangerous pass we traversed we would find out is called Rat Trap Pass, which seemed to correspond to my experience.

Now it was time to do the due diligence that should have occurred from the start. We look at the posted map at the Darrington Ranger Station, which is closed due to COVID and the trail head is no longer is shown. Nor is the road. A little research, in the hot sun, using "modern" tools like the Internet reveals that the road I sought had washed out and the road closed in 2009. So we missed it by a mere 12 years, 23 years after I had last driven it. The nerve of them changing things on me!!

What to do? We still had to go get Jenny's van and come back. We found that the new and shortest route to the the peak was not so short.... a mere 34 mile round trip. Sigh. The weather forecast is good and no better ideas come up. So we go and get the Van and drive to the new approach, having burned almost 2 days trying to find what no longer existed. Pack and sleep.

The next morning we start up the trail, through old growth forest, with mild ups and downs for 6 miles or so. In subdued lighting, we spy plant life and trees way older than us. Eventually we start the uphill which is many miles, in warm sun, sweating profusely, dry of mouth, with biting flies. Delightful not. At least views start to emerge, sparking dreams of adventures past on mountains named Sloan, Kyes and Monte Cristo. They rise up and remind me of days yore, easy and hard, happy and miserable but always worthwhile. We reach the Pacific Crest Trail and hike on it for a short distance before leaving the trail for the boot track that heads toward Glacier Peak. Every step has been and will be brand new to us both, until the summit if we can get there. We now track across heather, above almost all the trees, passing small stream gulches, in full wildflower displays, accompanied by many a marmot. After 10 miles and 5,000 feet of ascent, we find a camp near water, with a view and plop down for some rest.


l to rt Kyes and Monte Cristo
Sloan
With the work done on the first day, we have earned a more casual day, with an aim to get to Glacier Gap, which at 7,700 hundred feet, is noted for it wind and storms, but is a mere 3,000 vertical feet from the top. Still no views of the peak, in mixed sun and clouds as we traverse a steeper bowl, to a pass where we find ourselves in snow, littered with glacial debris and small tarns. This area is magical.The scrambling, full pack is a delight and our first views of the peak finally show themselves. We pass lovely camps, but we wish to be closer to the goal.


First view of the peak

Then the walking turns harder. Up some steep and exposed pumice, we flatten out and hike moonscape all the way up to Glacier Gap. We arrive mid afternoon which leaves us 5 or 6 hours till dark which comes between 9 and 10 PM. Plenty of time to hike to rock points, observed everything in sight, come in and out of the clouds over and over again. Alas we also see the smoke of a fire by Mazama climbing to the sky like an atomic bomb.


We have the whole pass to ourselves, aside from a few folks returning from the peak. Time in the alpine is special. It is warm, then cold, then windy, then calm and time moves glacially on the side of this glacier on Glacier Peak. Time moving slowly when one is in joy is rare and found few places besides the mountains. The wind becomes steadier and we hide in our shelter. Dew point arrives and it is soaked outside. Hide we do until the first light of the next day.


Glacier Gap
Mazama fire
That moment when you peek outside in the morning often determines the day. We do and it is not encouraging. Full cloud, wet ground, strong wind, very cold. Still one never knows until one goes. Some days fly, some die. We avoid the snow fields as they are frozen solid and the snow cover too sporadic to make the crampons worth putting on. And that wind is cutting right through us. Views? Nothing to 100 feet. I expect to hear her call it, but this is Jenny. Sensible and safe, but also the determined tough sort. Lets go a little further. Then a little further and then we drop onto the snow and the wind is blocked. Then a tantalizing shaft of sun, then white out. Lets go a little further and a little further.

Then some blue sky seen overhead, if briefly. Maybe we should put the crampons on and go a little further. And a little further. In this way, many a summit is visited on a marginal day that would be easy to give up on. On the Gerdine Glacier, we see shafts of sun all over and more blue sky above. Yes, maybe we can get above this cloud. We stop and calorie up where the terrain steepens and crevasses are present. A fellow comes down rope-less and we pray for him. Out came our glacier rope. And perhaps it buoyed us to go just a little further.


Crampon time


Which way do we go?


Shafts of sun


Gerdine Glacier


Sea of clouds

Our route zigs and zags past crevasses. And we now have broad views of the peak above, as we move from the Gerdine to theCool Glacier. Two groups of three heading down. A fierce bergshrund up to the right horrifies and we hope for an easy bypass. He
hear huge rockfall crashing down, some seen, others not. The sun is now with us more than not. The plume of smoke, Mt Rainer and occasionally Mt. Baker peak on the horizon. We can see forest down, on 45 degree angles, surrounding this volcano, through gaps of misty cloud. At the top of the Cool Glacier.
A guided group puts on their crampons where we take ours off and we are informed that the whole upper mountain is ours. A gift that comes from my now being old and slow. Up a steep cleaver of pumice, into steeper porous rock, a view down into, but around the bergshrund. Up higher we guess which gully or step is the easiest route. We are glad to have this place to ourselves for it would be a 'shooting gallery" of falling rock, with others above. Now we are in blue skies, mostly above the clouds.


Crevasse country
Bergshrund
The cleaver at 10,000 feet
Finally and abruptly, we crest the summit ridge, a view below down inside the crater is the first treat. A short scramble and we are on the summit, alone in different weather every minute or two. We linger long. We soak in every moment we dare...and perhaps a little bit more. Clouds open here and there, to views not seen all day. Baker is gone for good. Rainer smiles to the south. Experience calls for us to descend. Just a little longer, please! Finally we scamper down. It is a long way down. A long way down and the fatigue blunts my great mood. Once in camp, food, a evening light show is followed by sleep.
The summit
The crater


Mazama Fire


Back into camp

We wake the next AM to a lovely day and others are filing by for the summit. We feel lucky for our day of shifty clouds, earned us sporadic views and privacy. The plateau a few miles down has views not seen on the way up including a reflection shot of the peak, that Jenny spied and nailed. We set our goal for the day to get as far as we can. I set my goal to keep up with Jenny as best I can. It is hard to leave such lovely country. Once on the slope we got bit up on, on the way up, we discover a piece of good news. Going down at perhaps 1.5 miles per hour faster than we made going is the difference with the bugs. When we slow or stop, they are upon us. Go downhill and they catch us not at all. Once in the old growth valley, pain is the dominate feeling. The legs throb. Stopping makes it hard to start again so we stop little. We eat the last scraps of food we have to push us beyond the finish line.
Water source frozen
Packing up


Butterflies

This was not our only mountain venture this July last, in the North Cascades, but I think it the best. It is a long way to go, but so many of the miles sparkle with beauty. Our timing was fortunate, our weather luck was good and we got 3 nights above treeline. My buddy Jenny and I adding another chapter to our growing list of adventures. Recommended for those inclined.
Ram
Last edited: