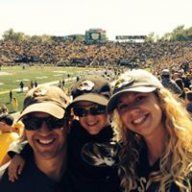 Joined

Oct 7, 2014
Messages

98
Group of us are headed to GNP in early August and are considering a 5-day trek on the Boulder Pass Trail. There seems to be a few routes we can consider, with varying degrees of difficulty for logistics in returning / getting to trail heads.
For those who have done this trail before, recommendations for getting to/from trailheads, permit obstacles, and route suggestions are greatly appreciated!

Also...and this is probably a dumb question, but as someone more accustomed to backpacking arid areas, my guess is that there is abundant water available throughout the entire trail, except for the high passes? I'm looking forward to not worrying about water so much!