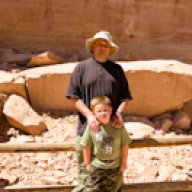 Joined

Feb 23, 2012
Messages

128
I have been thinking that I would like to geo-tag my photographs from my trips. When I started looking at it I found that few DSLR cameras have a build in GPS receiver. Nikon offers one but the online reviews are crappy at best and expensive. There are also several aftermarket options out there.

I have tried using my Garmin GPS and marking the location of each photograph as a waypoint. I found this to be time consuming and cumbersome.

Have any of you found a good way to geo-tag your photographs with or without dedicated hardware?
Is it worth taking the time to geo-tag?

Thanks for your help!