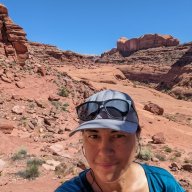 Joined

Jan 11, 2018
Messages

719
For those with GEOS backcountry insurance I just received this announcement from Garmin:
Garmin Acquires the GEOS International Emergency Response Coordination Center (IERCC)
We are pleased to announce that the GEOS IERCC has joined the Garmin family. The asset acquisition includes the International Emergency Response Coordination Center (IERCC) and GEOS membership benefits.

Garmin is committed to ensuring the IERCC continues its superior service as an industry-leading provider of emergency monitoring and response services. Together, we are dedicated to continuing to ensure that adventurers and travelers all over the world have access to 24/7 emergency assistance when they need it.

You can read more about the acquisition here.

What is GEOS and the IERCC?
GEOS has been the leading global provider of safety and response solutions for over ten years. GEOS has also been home to the IERCC, a 24/7 monitoring center that has organized more than 11,000 emergency responses in 195 countries and territories since 2007, including all inReach® SOS incidents. The IERCC will continue its critical work under the Garmin brand.

Will there be any changes to the inReach SOS feature?
No, inReach SOS functionality will remain the same. When you trigger an SOS, the incident will still be handled by the dedicated team at the IERCC.

I have additional GEOS membership benefits. Are there any changes?
Garmin will honor the MEDEVAC and Search and Rescue (SAR) memberships provided by GEOS Travel Safety. You can continue to manage your membership(s) in the same method as you did prior to the acquisition.

Questions?
For more information on inReach devices, SOS and to contact us, visit support.garmin.com.