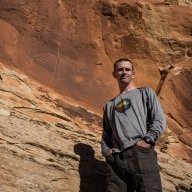 Wildness is a necessity- John Muir
Joined

Jan 4, 2014
Messages

1,099
11/16/2015
Another weather system was slated to blow through on my days off. Looking at the forecast and radar, I determined I might have enough time to fit in some adventuring before it descended upon the area. So, off to the Kane Creek road I went.
Ominous clouds were building and falling apart before my eyes. This storm was not moving around like I thought it would. Reaching Moab I thought I would get wet. Reaching Kane Creek, it was sunny and fantastic.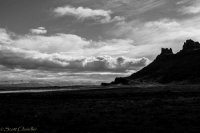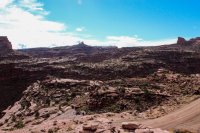 In my researching of the area, I stumbled over an arch that sounded a little more off the beaten path known as Funnel Arch. I believe the name comes from the spicy scramble needed to reach the arch. If it weren't for that I think this arch would be a popular destination. As it is, it's enough of a climb to keep people away. Kinda scary. Not hard , but a fall would be bad.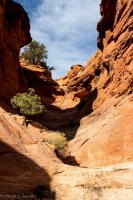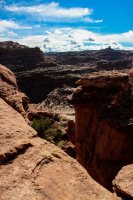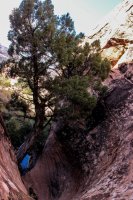 After working my way through the funnel like drainage, poof there the arch was. Pretty nice little spot.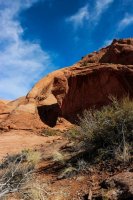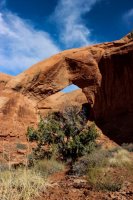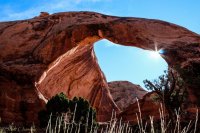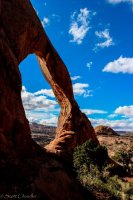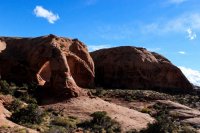 You can even see the Colorado River from up there.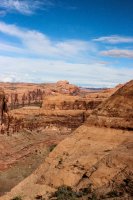 After spending my time up there and eating lunch I decided to continue south on the Kane Creek road. A very scenic road it is. Having sweet, still water reflecting and fall colors added to the scenery immensely.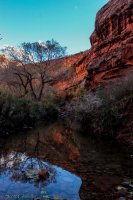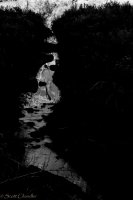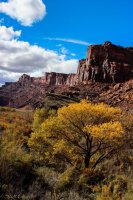 I really had no idea where I was going. When the road split I drove on for another couple miles, eventually starting to climb by some eroding cliffs. I eventually chickened out and turned around, not wanting to get caught in something beyond my crossover's abilities. It turns out I was headed towards Hurrah Pass, if that matters to anyone.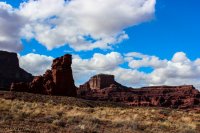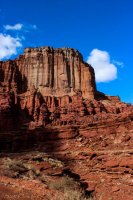 Returning back to Dead Horse Point, the sky was really unfolding. Quickly dropping off my groceries, I headed out to The Point and took in the show. It was one of the most fun sunsets I have witnessed. Moving clouds, snow, snowbows, godrays, ominous darkness and spendid light. I'll just show the pictures and stop trying to put words on what simply can't be described.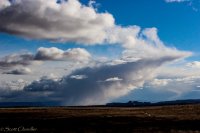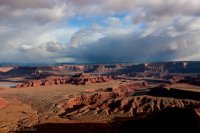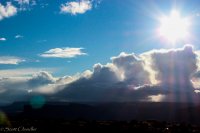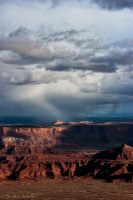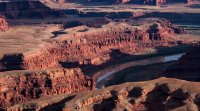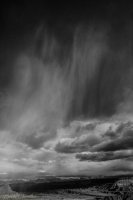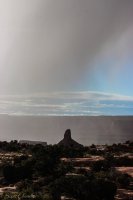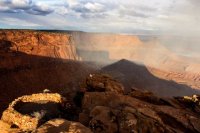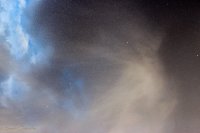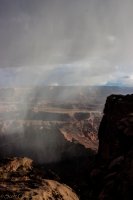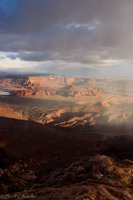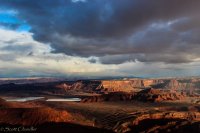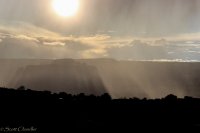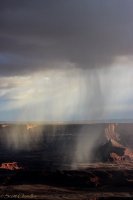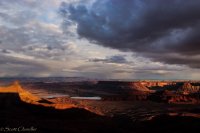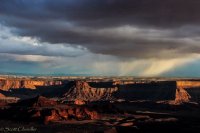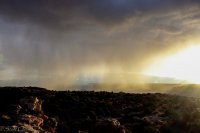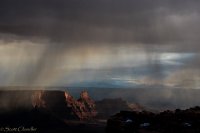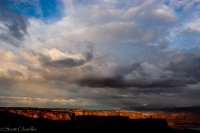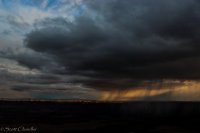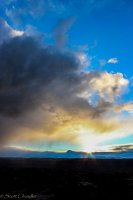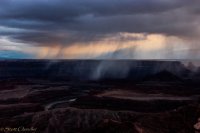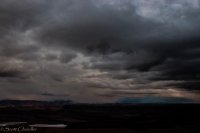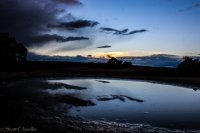 And those aren't all of them! Jeez I've taken a lot of pictures here.
I hope y'all enjoyed.
Featured image for home page: