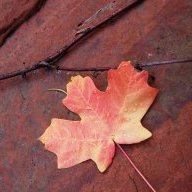 Life really is better Here
.
Joined

Apr 20, 2013
Messages

1,151
I have not been good about posting trip reports. Technically this one was on spikes and snowshoes, so I am putting it in Winter Sports.
Like just about everyone, my plans have had to be... heavily modified... to canceled.
So here is a bevy of pictures from a trip with minimal narration and almost no snarkiness.
On a whim with no planning, we were off to a popular place where snow and going more than 2 miles at least bogs down the crowd. We had the 2-ish miles as a minimum goal, so we set off at a good pace... mostly.
Unsettled skies were the norm.
This is the easiest part of the trail.
Brief sunshine on mahogany.
Fresh snow on the creek.
The sky was interesting as we climbed.
The sun broke through for a few brief minutes in golden splendor to put a smile on my face.
Climbing up someone's earlier skin track.
The iphone 11 shoots reasonably well in the low light.
Paused while pitching camp, with a snow squall moving in, and took a quick picture of the preferred winter home.
The Tangerine Tipi.
Dinner was loosely based on a cuban. Almost half a pound of shredded pork barbacoa, ham, swiss cheese, palmetto olives, mustard and pickles on a pretzel bun.
The fantastic flavor I developed was enough to turn my buddy a bit Golog Bordello (Eugene's face is used to protect the innocent).
Overnight temp after we had setup was dipping into the single digits.
Once the storm actually came in, it rose into mild 20's by morning.
Morning broke without any fanfare or color. The day before, we had not climbed as high as we had planned. Mostly because of a later afternoon start and the storm rolling in.
We had a couple inches of snow overnight. Almost no wind. Just the snow sliding down the silnylon, and the gentle cascading brook as background noise to the snoring that gets worse with age.
As happens sometimes, we did not keep the foundation exactly level when we stomped out camp, so my buddy's stuff and the center pole slid sideways a bit.
Also note, there is also almost enough room for two people to almost be legally socially distant (if one would stop slowly sliding down from his side of the tent).
The new Xtherm was fantastic. Not just warmth, but actually being the large size it was like
Grandma's Feather Bed
! With my old Xlite I was rarely ever cold, but you could occasionally feel the cold air in cold spots when shifting position, or maybe it was because if I shifted much my butt would slide off the Regular sized Xlite onto the snow.
I blame the messy non-existent neighbors for such a horrendous camp.
Once we ate a bite, we went on uphill to go a little bit farther.
Without any sun breaking through, the world became still, quiet, and monochromatic.
We also were breaking new snow.
The sun came out briefly again on the way down, before a squall came through.
The most common destination for people who hike here:
OOOOOOooooooo more snow!
I really liked these mahogany dusted with fresh snow.