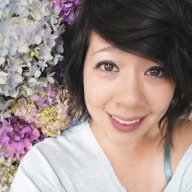 Joined

Dec 31, 2017
Messages

1,263
I have been wanting to attempt an overnight snow trip since my first backpacking trip 3 years ago. That was basically a fun disaster, and
@Bobbiesworld626
and I were frightened we would die from the cold. Of course, this only made me want to do it again, but safely. Nearly every large gear purchase I have made over the last two years has been with the goal to camp in the snow.
On February 7-9, we ventured to Lassen NP to endure (Bobbie) / enjoy (Miya) the snow. Lassen was the perfect location, because you could camp above snow right next to the parking lot. This allowed Anthony and Bobbie to bring as many blankets as they wanted and stay comfortable, while I tested out my gear.
Snowshoed to Sulphur Works. Snow definitely doesn't stick there...
Played in the Visitor Center.
Camp.
We got a lot of good light, just barely any clouds the whole weekend.
Seeing snow never fails to amaze me. It just makes everything fantastical!
The next day we made an attempt to reach Forest Lake. The ranger assured us that it was easy to navigate and not too steep. We ended up somewhere else...and a nice man confirmed 'Wow you guys got WAY lost' haha. Luckily, he recommended a stop just up a hill from us so we could see a pretty view before we headed back to camp.
Enjoyed my Mountain Dew Zero Sugar when we made it to the top.
I fell...
First butt glissade! Yay! A lot less scary than trying to Snowshoe down steep slopes haha.
By the end of the day, Bobbie and I had no fear...well she had no fear to begin with.
The first night was only supposed to drop to 22 degrees, the second was supposed to be 17. Surprisingly, some record winds decided to show up, so I don't know what the wind chill was, but it felt MUCH colder than the night before. I need to find a gadget that tracks temperature. I always want to know how cold the night got haha. Despite waking up with a frozen balaclava around my face and ice around the opening of my sleeping bag, I lived! I wouldn't say I was COMFORTABLE all night, but I have definitely had worse nights while camping. So...this trip was a success and I cannot wait to tackle more snow!!