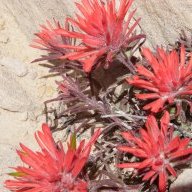 Joined

May 14, 2012
Messages

2
Hey friends, here's the story:
- Girl and new boyfriend planning their first backcountry trip together. Dog is optional, but would be pretty sweet if he could come.

We're both experienced desert-rats hikers and long-time backcountry enthusiasts, but thanks to a lazy winter we're a little out-of-shape so want to do something easy/moderate, max 10 miles total.

We have THIS Wed-Thurs-Fri off and are coming from southern Utah, so 4-5 hours from Zion is ideal, but we'll go 6 hours if needed. Getting hot this week here, so we're looking for a pre-season trip up north to see some mountains and maybe a lake would be nice.

This forum and trip reports are fantastic, but I'm just feeling a little overwhelmed with info. Any advice would be great...right now I'm leaning toward White Pine Lake via Tony Grove since it looks super-pretty and won't have snow? Thanks in advance...will try to pay back all advice with southern Utah beta in the future!